Support Agriculture at Concordia
At Concordia, we are uniquely positioned to equip students to serve throughout the agriculture industry. Our tight-knit campus is located near some of the most productive farmland in the world, our expansion into academic agriculture has been met with resounding support within Nebraska, the industry and the Christian church.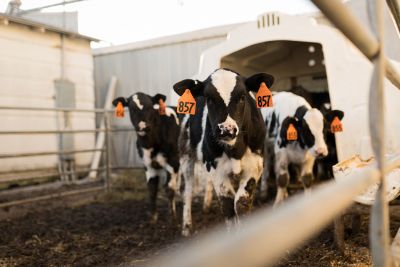 Access and Awareness
As a new option for studying agriculture in Nebraska, we need to spread the word to let prospective students, partners and employers know about this program. We'll do this through targeted messaging, participating in industry events and conventions and through direct engagement, in addition to the promotion of our university. By offering attractive scholarship packages for our students, we will work toward staying competitive with established public university programs. Donor support will enhance both awareness and access at this important early stage of this program's development.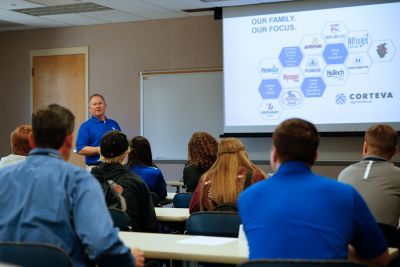 Partnerships
Agriculture, by its very nature, requires field experience. Situated in the midst of both producers and businesses involved in animal science, plant science, food science and agribusiness, Seward County will be Concordia's farm. Philanthropic investment will enable us to give our students hands-on learning opportunities through engagement with the industry by providing funding for site visits, intensive learning events, industry summits and for building strategic partnerships.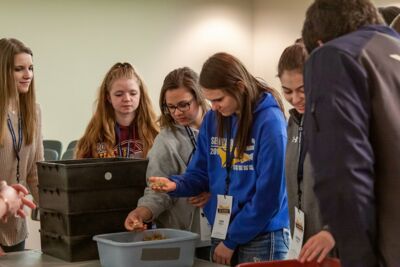 Nebraska Ag Summit
Concordia hosts the Nebraska Ag Summit, where high school students spend the day immersed in the industry, learning about the latest technology and trends through interactive sessions hosted by local experts.
Learn More About Concordia's Agricultural Programs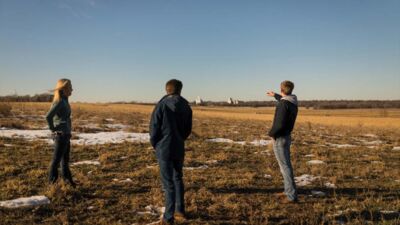 Agricultural Education
The agricultural education major at Concordia combines general studies, teacher preparation and a broad background in the full ag industry. Courses in natural sciences, mathematics, social sciences, humanities, English, communication and speech will help provide students the general education and skills needed for more advanced courses in agriculture and education.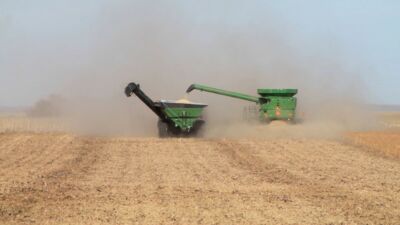 Agricultural Science
Concordia's hands-on agriculture degree includes agriculture internships with local farmers, ranchers, landowners and agribusiness companies. Students are able to gain real-world experience in the agricultural field while taking classes from experts who have worked in agriculture and agribusiness.