Matching Gifts
Many companies have matching gift programs for their employees who wish to make a gift to a nonprofit organization like Concordia. This is a great way to multiple your gift to support Concordia students.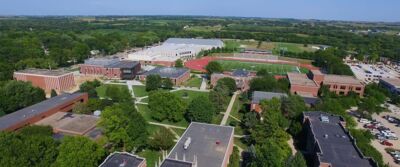 To find out if your company has a matching gift program, please enter your employer's name below.
If you have any questions, please contact our Office of Institutional Advancement at 800-535-5494 ext. 7221 or giftprocessing@cune.edu.
What's the next step?
If your charitable gift is eligible for a company match, please follow your company's procedure for requesting a matching gift when making your donation to us. For example, many companies have matching gift request forms that need to be completed and signed by the employee donor and then forwarded to Concordia with the employee's gift for processing, but some companies also offer electronic or phone-based matching gift request processes for their employees to use.
The HEP matching gifts database includes some information on company-specific match procedures, but if in doubt, please see your company's employee benefits office or matching gift administrator for further guidance on how to request a matching gift.
Note that some companies will also match gifts made by retirees and/or spouses of employees.