The Campaign for Concordia
God continues to place new and exciting opportunities in front of us to equip our students, and through them, impact the world. This $65 million campaign, the largest in our university's history, allows us to partner with generous alumni and friends to continue delivering an academically excellent, Christ-centered education.
Give Now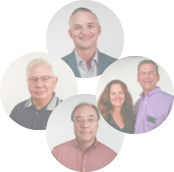 11,740
donors answered the call
Dear Friends of Concordia
Early in our marriage, as we began planning for our life together, including retirement, we contemplated what God intended for us in using our time, talent and resources in our professional lives – what our legacy would be. Accumulating wealth during our lives and then giving it away after we died didn't seem to fit with our faith and the values with which we were raised. Since then, we have answered multiple calls in our life together focusing on education, faith and family.
Now, we are answering a new call and we are asking you to join us. Concordia University Nebraska has embarked on a new campaign to propel it forward as a Christ-centered, Lutheran university. Answering The Call, the largest campaign in Concordia's history, endeavors to raise at least $65 million to advance the education it provides in science, business, technology, agriculture and church worker preparation. It will ensure that every student receives the Promises of a Lutheran Education. It will ensure that Concordia is able to faithfully fulfill its mission today and in the future, just as it has for 125 years.
The need to continue the mission of Concordia to prepare servant leaders for the church and world is so clear to us that we've taken on the challenge of being co-chairs of this campaign. Out of what God has first given us, we are answering the call by giving the largest gift we have ever made, anywhere, to Concordia. We are excited to have a chance to see the impact of our support come to fruition while our family continues to be educated at Concordia.
Legacy Giving is really Legacy Living. It is what we as Christians are all called to do as part of Christ's command in Matthew 28:19. Please join us in Answering The Call as you consider how you will be involved in kingdom building at Concordia.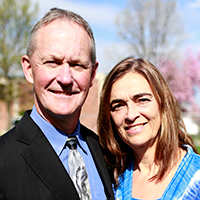 Dr. Doug '83 and Mrs. Denise Tewes
Answering The Call
Campaign Co-Chairs
Campaign Steering Committee
John & Cindy Dinkel, Norfolk, Neb. – Vern & Ruth Harnapp, Gallatin, Mo. – Bill Kernen, Omaha, Neb. – Lyle Middendorf, Lincoln, Neb. – Ruth Probasco, Lincoln, Neb. – Paul Schudel, Omaha, Neb.
Will You Answer the Call?
God has called Concordia to be a leader in Lutheran, Christian higher education in this country, and you are an essential key to making that possible. Help us respond to our ever-changing world in ways that remain faithful to the never-changing Word of God.
Additional Ways to

Support Concordia Nebraska