No breakpoint
Breakpoint
sm
Breakpoint
md
Breakpoint
mlg
Breakpoint
lg
Breakpoint
xl
Breakpoint
2xl
Student Worship Committee
The Student Worship Committee at Concordia is one of the largest organizations on campus, because every Concordia student is a member of the committee. While some students are more active participants in SWC's activities, all students have the opportunity to be involved in the spiritual life and growth of the campus community. SWC is committed to ensuring meaningful worship experiences for Concordia students.
SWC is the organization that provides acolytes, ushers and the behind-the-scenes liturgical duties. The most well-known worship events on campus are the daily chapel services. However, SWC also assists with Concordia's other weekday worship/praise opportunities.
In addition, SWC is responsible for two annual dramatic presentations about the life of Jesus Christ: "Journey to the Manger," offered each December, focuses on the birth of Christ, and The Way of the Cross, presented during Lent, depicts the crucifixion and death of Jesus.
All students are invited to the committee's meetings on the first Tuesday of every month. Students who wish to become voting members of SWC may do so by signing the committee's constitution. Students also may volunteer to acolyte, usher or help set up or take down the Eucharist.
Meet our Faculty Sponsor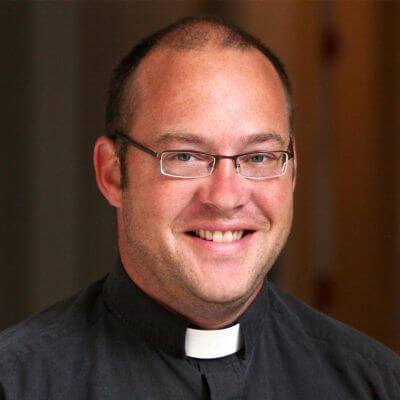 Rev. Ryan Matthias
Campus Pastor & Theology Instructor
Department of Theology, Philosophy and Biblical Languages