No breakpoint
Breakpoint
sm
Breakpoint
md
Breakpoint
mlg
Breakpoint
lg
Breakpoint
xl
Breakpoint
2xl
Jones Fine Arts Series
The 2020 edition of the Jones Fine Art Series, made possible by Jones Bank and Concordia University, Nebraska, will feature artist Leslie Iwai.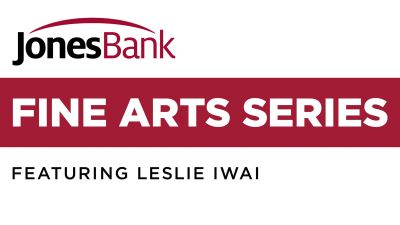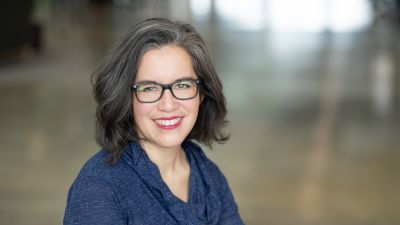 Meet Leslie Iwai
Guest Artist
Drawing from a material rich palette, Leslie creates installation, sculpture and performance work that is intimately interactive and ephemeral in nature. She is passionate about bringing unusual connections found in her research and artistic process to the surface for others' ruminations and inspiration. Leslie received her bachelor's degree from Wayne State College in Nebraska, before earning her master's degree in architecture at Virginia Tech. After returning to the Midwest, Leslie shifted her vocation into creating works of art, starting in Omaha, where Sounding Stones, her permanent outdoor sculpture installation resides.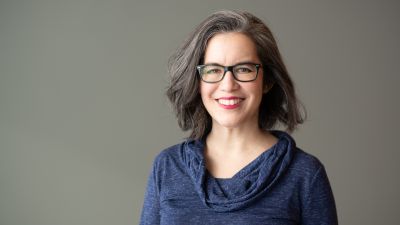 Jones Fine Arts Series: Leslie Iwai presents "Daughter Cells: Inheritance, Separation and Survival"
Hear Leslie go in-depth about how her latest exhibit, inspired by the research of Dr. Mark Burkard, an oncologist and cell biologist from the University of Wisconsin, and his groundbreaking discovery of a new form of cellular division in human cells. Leslie draws connections between family, loss, disfunction and resilience using word-filled eggshells, threaded steel-paned windows and crocheted cytoskeletons.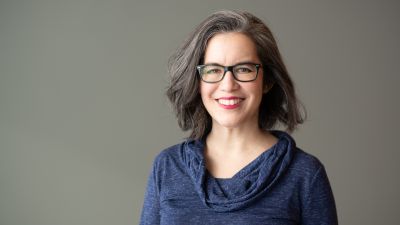 Jones Fine Arts Series: Community Workshop "Folding Roots, Planting Prayers"
Come and experience organic origami and learn the geometry of folding a three-dimensional carrot-shaped "rootlet" from a specially designed pattern developed by Leslie Iwai. Taking inspiration from Dorothy Day and the prayer from Ephesians about "being rooted and grounded in love," participants will create pop-up gardens of "rootlets" around Concordia's campus and Seward that will visually embody agricultural metaphors of care, growth and love.
Installation Locations
The artwork from the community workshop on March 7 can be viewed in the Borland Family Collaboration Center, on the third floor of the Dunklau Center on Concordia's campus and at Jones Bank in Seward.