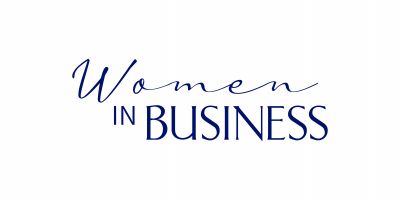 Postponed: Women in Business Luncheon
Janzow Cattle Conference Room
All events through April 3 will be postponed or canceled. We will continue to evaluate future events as the situation evolves.
For the safety of attendees and the campus community, we have decided to postpone the Women in Business Luncheon. As the COVID-19 (coronavirus) situation develops, we will determine if the luncheon can be rescheduled. A full refund will be provided to those who have registered within 14 business days. We appreciate your understanding and look forward to celebrating Renee Coufal and all women in business in our community in the future. Thank you for your understanding and prayers as we continue to navigate this situation. If you have questions, please visit cune.edu/covid19 for the latest updates from Concordia on how we are responding to the coronavirus situation.
---
You are cordially invited to join Concordia University, the Concordia Business Club and the Seward County business community in honoring Renee Coufal from Jones Bank as the 2020 Outstanding Woman in Business Award recipient. The luncheon will be held in the Cattle Conference Room in the Janzow Campus Center and the keynote speaker will be Clover (Shelton) Frederick, a 1996 Concordia graduate, who is a Coach/Consultant and Fundraising Marketer on a Mission!
All ticket proceeds will go to provide a scholarship to an outstanding female business major(s) at Concordia. We hope to see you on April 3!
Meet Renee Coufal
Seward has always been home to the 2020 Outstanding Woman In Business Award recipient, Renee Coufal. On March 31, 1980, she began her career in banking at Jones Bank and after 40 years of service, she recently retired. Over the years, Renee worked in various departments of the bank and most recently held the position of human resources officer. She has also served on the bank's Board of Directors.
At Jones Bank, Renee was given the opportunity to advance her career and also be part of an organization that supports and encourages the success of its employees. Through her passion for working with people and building relationships, Renee has built a legacy of integrity and service, setting an example for the next generations of women in business in Seward. She has also been involved in many Seward community organizations throughout the years. An active member of St. Vincent de Paul Catholic Church, Renee's faith guides her not only in business but throughout all of her endeavors.
Renee contributes her work ethic to her parents and working at her family's restaurant during her earlier years. She and her husband, Dave, have three married children, three grandchildren and a fourth on the way. Renee thanks her family for all their support.