Speech Facilities
Concordia's dedicated speech team offices and classroom space give you the arena to research, craft and rehearse your speeches, to help other members of the team improve and hone their craft and to just relax and be in a comfortable environment so you can perform at your best.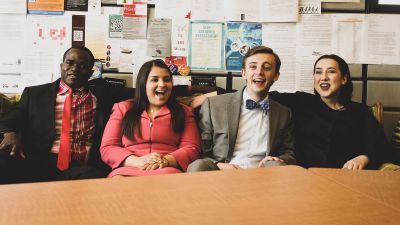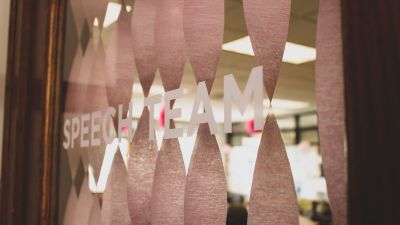 Concordia's Speech Team
The speech team's corner of Weller Hall includes spaces to practice individually or as part of a group, research space, a meditation room and general hang out area, as well as coaches' offices. Here, you can craft your speeches, help your teammates improve or just relax as part of the team.