If you're passionate about intercultural communication and want the credentials to teach English anywhere in the world, a degree in TESOL (Teaching English to Speakers of Other Languages) may be the right fit for you. Teaching English to refugees and immigrants in the US, or to individuals overseas, is a means of serving these populations, in the name of Christ, to achieve academic success and better jobs.
The TESOL program at Concordia is specifically designed for non-education majors, preparing you to teach English as a Second Language internationally or in adult ESL programs in universities, refugee centers, or community centers in the United States.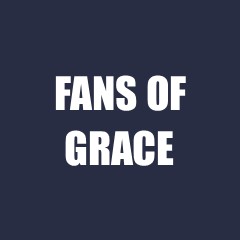 6:1
Student to faculty ratio
TESOL
Sample Academic Outcomes
Graduate Schools
Concordia University
Gonzaga University
Webster University
placement rate for graduates with a B.A. in TESOL
placement rate for education majors with ESL endorsement
TESOL
Student and Alumni Reviews
Concordia University is focused on providing an exceptional experience and we ask our students to provide feedback on all aspects of their student experience. The ratings and comments below are from our annual survey of all graduating seniors regarding their experience in the TESOL program, the academic department and the university.
Get Out There
Concordia offers many opportunities for mission trips and study abroad to places like Costa Rica, Belize, and Spain. You can try out your language skills and become immersed in a rich, new culture!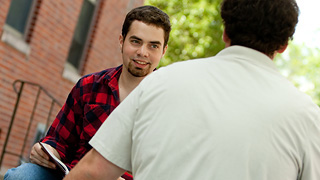 Field Experience
At Concordia you're offered the opportunity to gain valuable field experience in local schools, camps, and at the People's City Mission in Lincoln. This exposure gives you a chance to practice your educational skills and also equips you to be ministers of the Gospel.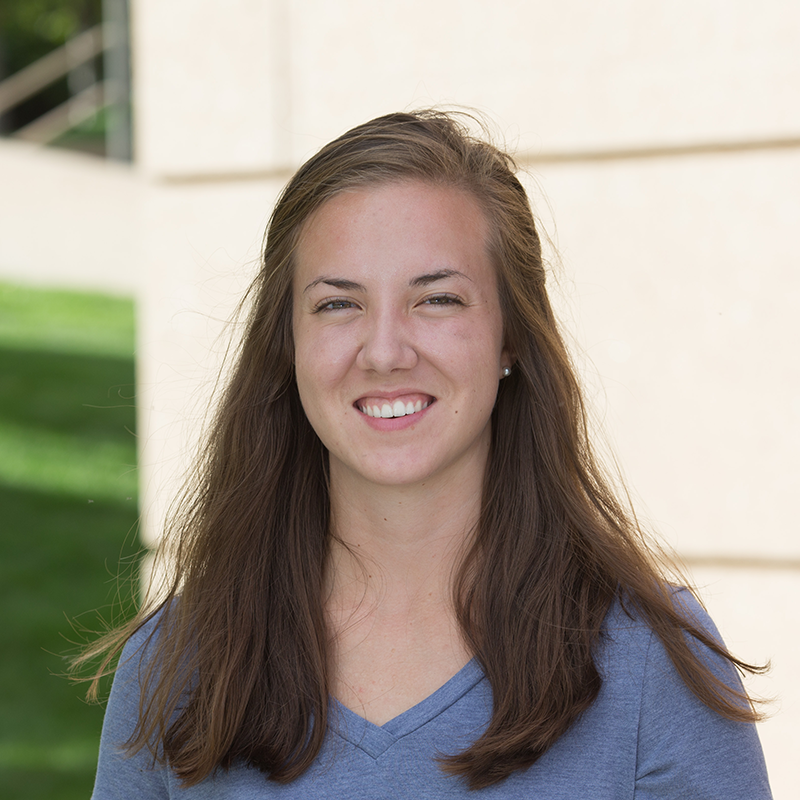 CASE
Concordia Association of Students in Education is a helpful, informative, and exciting organization for any aspiring teacher. CASE also sponsors multicultural trips each year to Lincoln and Omaha working with children in after-school and weekend classroom activities.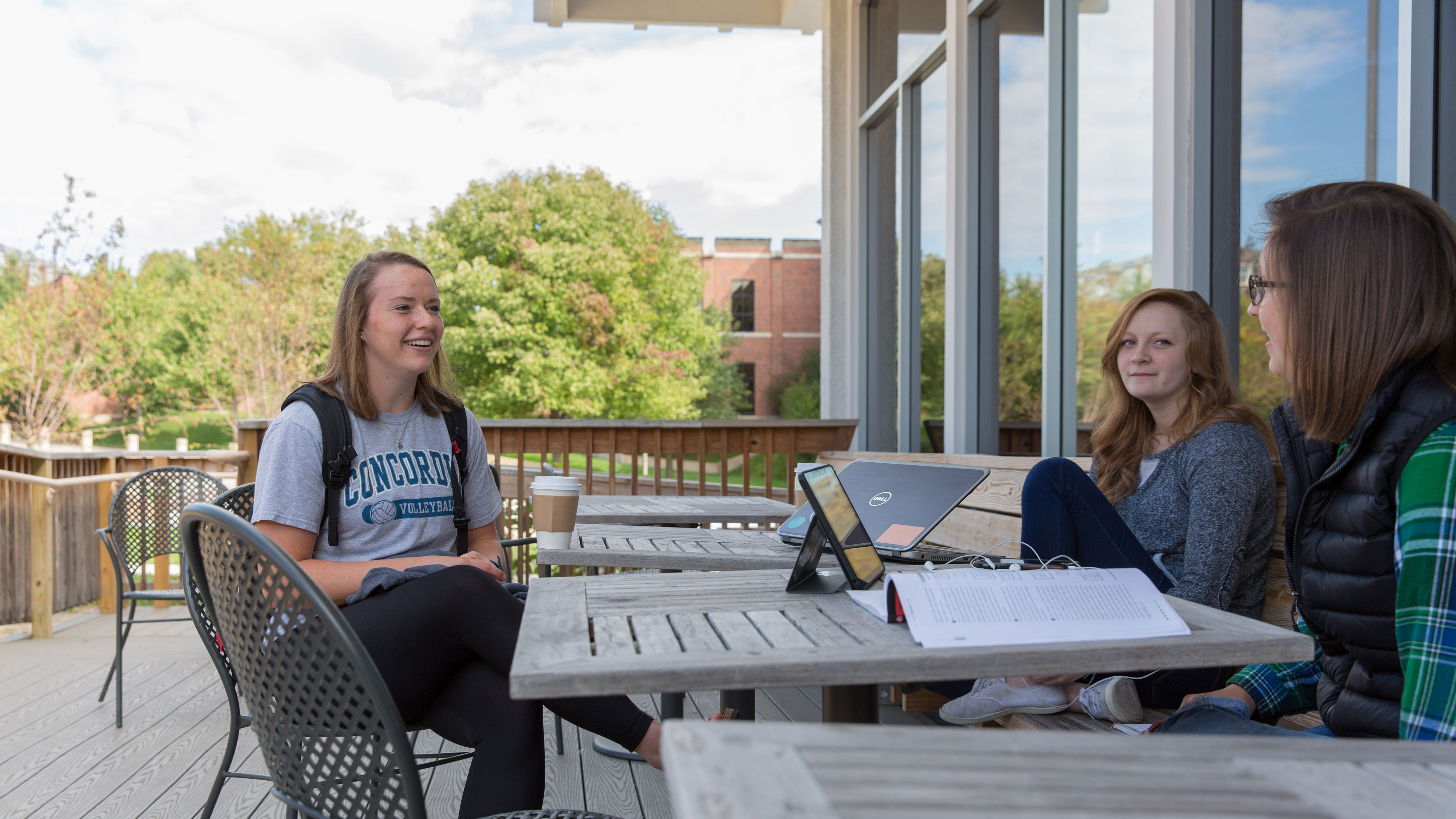 International Student Teaching
Opportunities are available for student teaching at Lutheran international or Christian schools in places like Hong Kong, Shanghai, Latin America, or Australia. Education students have also gained summer internship and practicum experience in Africa, Asia, eastern Europe, and Latin America.
TESOL
Sample Course Schedule
Semester 1
Chns

101

Beginning Mandarin I

The purpose of this beginner's course is to train the student to function successfully in Chinese culture using Mandarin as a language through the development of communication skills that cross ethnic and cultural boundaries and an understanding of Chinese interpersonal behavior and related thought. This course focuses on basic speaking and listening skills, vocabulary, and grammar; it requires the student to demonstrate a level of cultural understanding suitable for correct performance of assigned tasks in Chinese.
Semester 2
Chns

102

Beginning Mandarin II

This course continues the Mandarin language and Chinese culture training initiated in Chns 101 with more advanced topics in Mandarin conversational proficiency, vocabulary, and grammar. This course incorporates speaking, listening, reading, and writing skills; the student will learn to read and write a number of Chinese characters and the pinyin system. As in Chns 101, the course requires the student to demonstrate a level of cultural understanding suitable for correct performance of assigned tasks in Chinese.
Semester 3
Educ

201

Introduction to Education

An orientation to the field of education with an emphasis on the service role of the teacher. Historical, philosophical, and sociological foundations of American public and private education are explored. Current trends and issues are examined.

EDPS

210

Educational Psychology and General Methods

The essential conditions (factors) which facilitate learning and transfer; theories of learning, general and specific abilities, the importance of self-esteem, best practices in the evaluation of aptitude, achievement and other aspects of human development.

Soc

201

Cultural Anthropology

A survey of cultural anthropology with emphasis on culture, cultural diversity, social structure, social system components, language and communication, socio-linguistics, social control, and cultural change.
Semester 4
CTA

333

Intercultural Communication

The study of cultural practices that influence the exchange of meaning between individuals and groups of differing cultural/racial backgrounds. The course is designed to provide students with an understanding of the uniqueness of cultures, the resulting variations in communication styles and preferences, and to provide strategies and skills for successful communication across cultures. Students will have a 20-hour lab requirement (outside of class) attached to the course.

Educ

346

Instructional Technology

Technology has changed the way we work and live in such a profound way that the ability to use it effectively has been widely recognized as a new literacy. Students are expected to use technology to create, innovate, critically think, problem solve, communicate, and collaborate. Teachers must possess the knowledge and skills necessary to lead students in using current technologies in a responsible and beneficial way. Most importantly, they must have a fundamental understanding of its importance in teaching and learning, thereby creating a willingness to learn and integrate the technologies of the future. This course will offer a practical and hands-on exploration of using technology in the K-12 classroom.
Semester 5
Educ

425a

English as a Second Language (ESL) Instruction, Curriculum, and Assessment (Part 1)

This course introduces the student to the theory and practice of language learning and teaching through discussion and practice of various approaches, methods, and techniques for teaching English as a second language. The student will likewise learn principles of ESL curriculum selection, adaptation, evaluation, and development, and will explore options for the assessment of English language learner proficiency. Special attention is given to modification of content area lessons for English language learners, the growing multiethnic nature of the American classroom, and human relational dispositions and approaches to teaching effectively in a multiethnic classroom.
Semester 6
Educ

425b

English as a Second Language Instruction, Curriculum, and Assessment (Part 2)

This course builds on EDUC 425A by continuing an exploration of principles in ESL instruction, curriculum, and assessment. Special focus in this course is given to techniques and issues in teaching listening, speaking, reading, and writing. The student will also be introduced to aspects of the English grammatical system that are a special challenge for ESL students and discuss ways of incorporating instruction in English grammar into instruction in the other skill areas. In the 18-hour required practicum, students will gain experience in teaching and assessing ESL students and developing specific interventions for them.

Educ

420

Second Language Acquisition

This course builds on the introduction to second language acquisition theories received by the student in Educ 425A (English as a Second language Instruction, Curriculum, and Assessment) or Educ 367 (Methods in Secondary Modern Languages). Through an examination of key research on questions in first and second language acquisition, this course provides a framework for the application of second language acquisition research findings to second language teaching.

Eng

431

English Language and Linguistics

An intensive exploration of the science of language as it is discussed in socio-linguistics, psycholinguistics and historical linguistics. Course includes study of grammar and linguistic philosophy.
Semester 7
Students teach and/or tutor ESL students under the supervision of a university supervisor in settings that require application of skills and principles developed in the ESL curriculum.
Semester 8
Self-directed study which involves an approved program of research and experience with special issues related to ESL students. This capstone project requires the submission of an activity log, journal, and reflection paper, as well as an oral presentation to highlight what has been learned.