Our loving God creates all people, and He makes no mistakes. At Concordia, we believe that we should serve and treat each individual as one with the right to a high quality of life full of possibilities, no matter how severe their needs may be.
Concordia's special education program trains you to serve individuals with mild to moderate disabilities, giving you the skills to address their specific differences, strengths, and needs. With a degree in special education you can ensure that students with disabilities will reach their highest potential in inclusive school environments.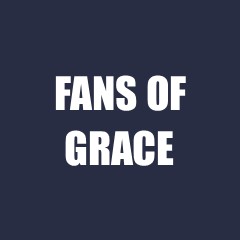 12:1
Student to faculty ratio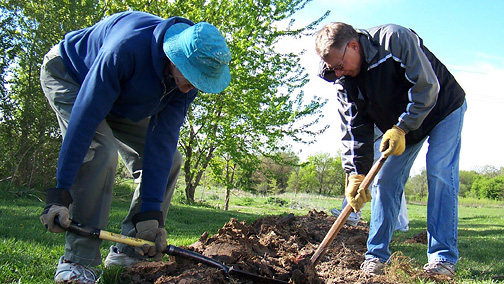 100%
of graduates with special education degrees in the past 5 years are working in a related field
Experience Concordia's Education Department
Special Education
Sample Academic Outcomes
Careers
Special Ed Teacher
English Teacher
Special Ed Teacher
Special Ed Teacher
Math Teacher
Student Teachers
Concordia Lutheran High School
Raymond Central High School
Christ Community Lutheran
St. Paul Lutheran School
Immanuel Lutheran School
Special Education
Faculty
Special Education
Student and Alumni Reviews
Concordia University is focused on providing an exceptional experience and we ask our students to provide feedback on all aspects of their student experience. The ratings and comments below are from our annual survey of all graduating seniors regarding their experience in the Special Education program, the academic department and the university.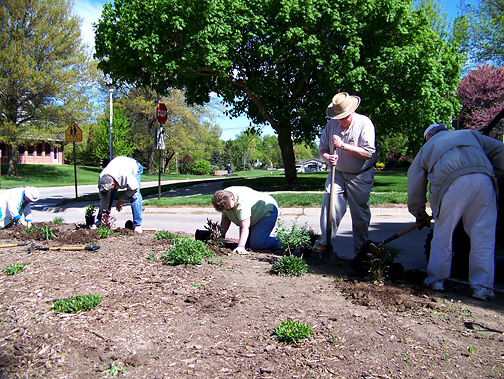 Every year, Camp Luther in Schuyler, Nebraska offers events for campers with special needs. You can volunteer to be a weekend buddy for a camper, helping one of God's special children experience the joy of the outdoor world.
Volunteer
Student Teaching
Concordia's student teaching program gives you the opportunity to gain real-world experience in classrooms.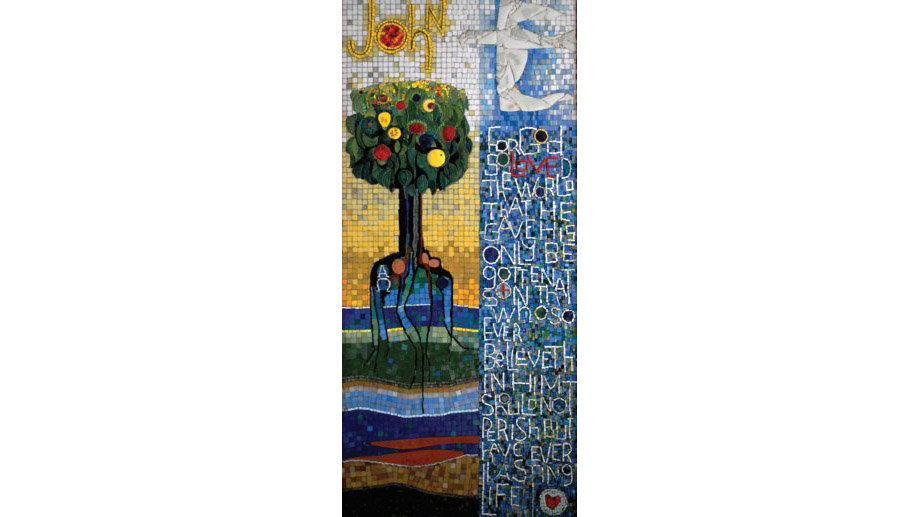 First Semester
Teach in schools around Seward and continue to take classes on campus while learning the skills necessary to become an innovative and effective teacher.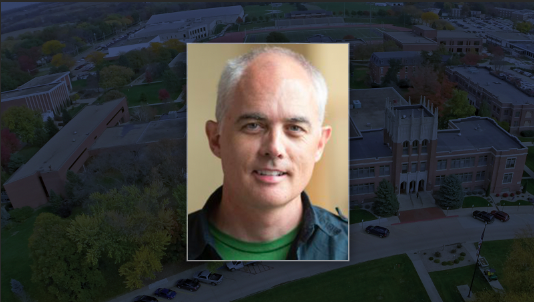 Second Semester
Assume more teaching responsibility and complete your training nationally, giving you valuable experience to take into your own future classroom.
Become a Director of Christian Education
Share the Gospel and use your teaching ministry in a congregational setting!
Learn More
The Ministry of Teaching
If you are a confirmed member of the Lutheran Church-Missouri Synod and wish to serve as a rostered member of the teaching ministry, Concordia can help you obtain a Lutheran Teacher Diploma, which will make you eligible for a call in a Lutheran school.
If you would like to be able to teach in a Christian school that is not associated with the Lutheran Church-Missouri Synod, you may wish to receive a Christian Teacher Diploma, which will prepare you for your teaching ministry.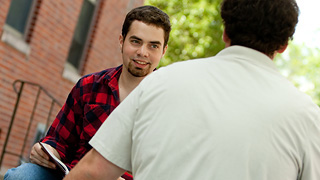 Field Experience
At Concordia you're offered the opportunity to gain valuable field experience in local schools, camps, and at the People's City Mission in Lincoln. This exposure gives you a chance to practice your educational skills and also equips you to be ministers of the Gospel.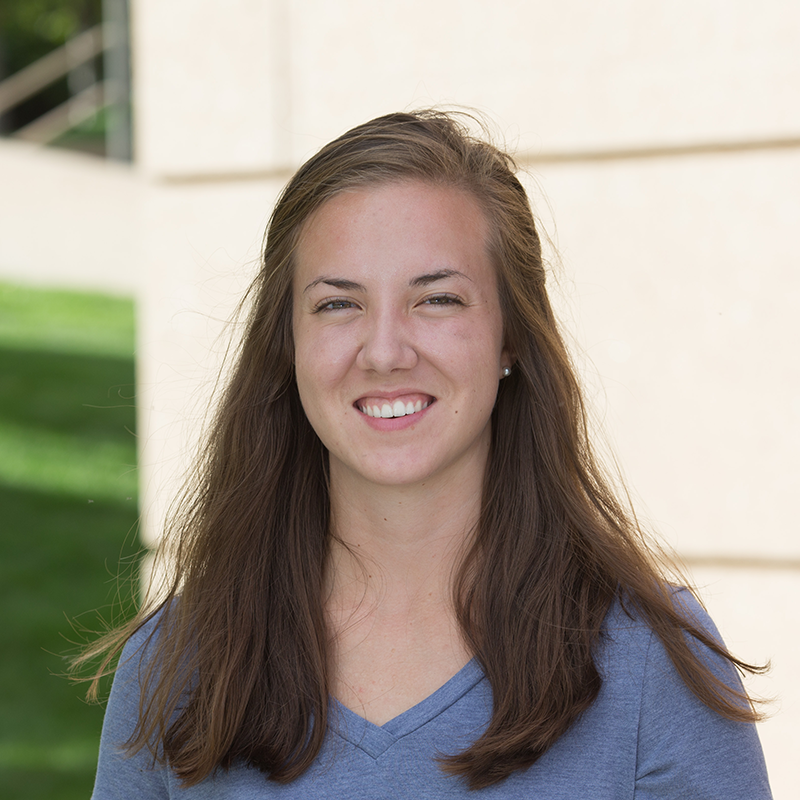 CASE
Concordia Association of Students in Education is a helpful, informative, and exciting organization for any aspiring teacher. In its monthly meetings, CASE provides opportunities for you to learn more about issues that may affect your future classrooms.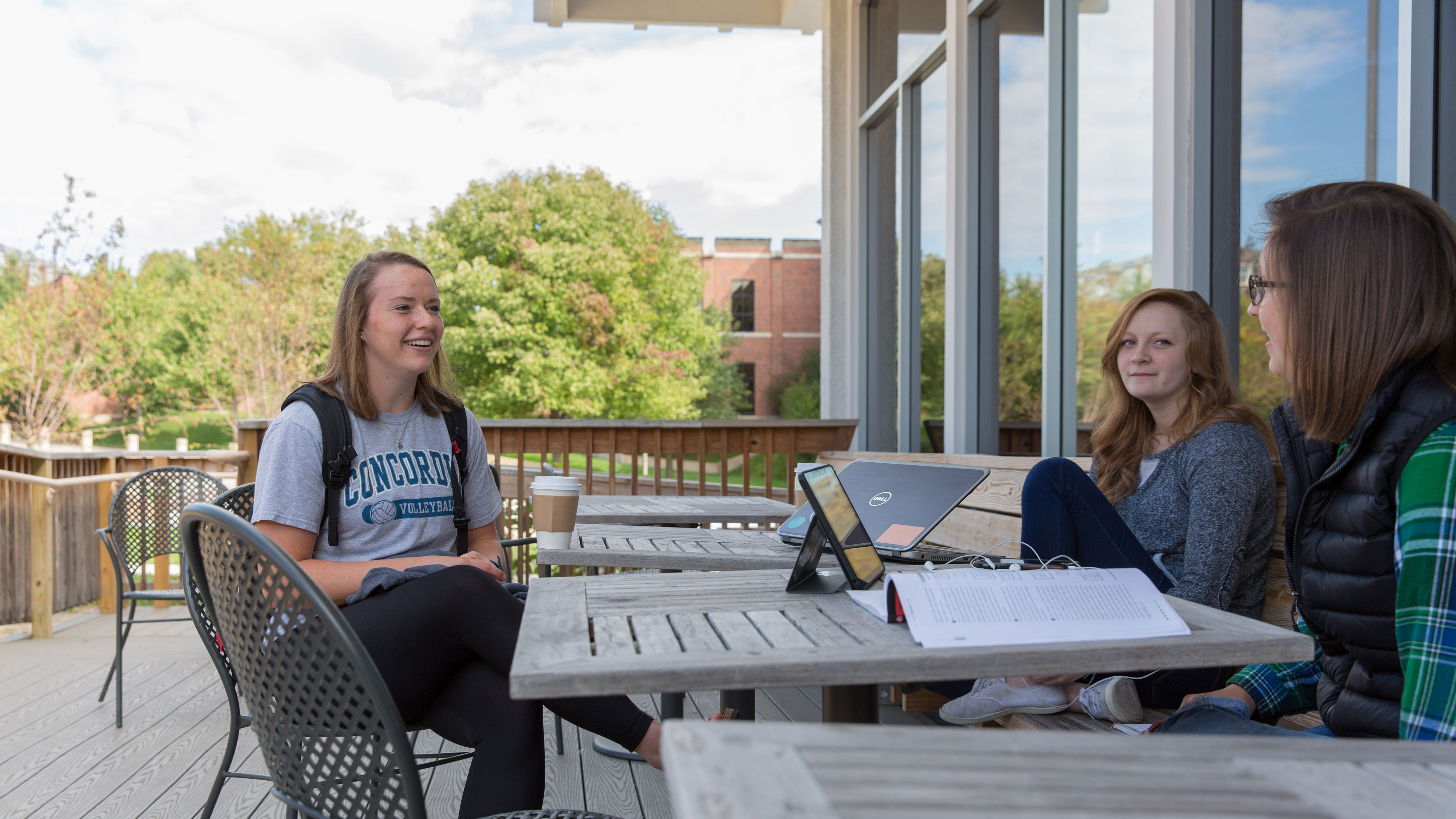 International Student Teaching
Opportunities are available for student teaching at Lutheran international or Christian schools in places like Hong Kong, Shanghai, Latin America, or Australia. Education students have also gained summer internship and practicum experience in Africa, Asia, eastern Europe, and Latin America.
Special Education
Sample Course Schedule
Semester 1
Educ

101

Teaching as a Profession

Introduces a broad picture of K–12 teaching as a career in Lutheran schools, other private schools and public schools. Students will be introduced to the teacher education program and guided in the process of application to the program. Participation in at least 10 hours of focused K–12 classroom observations required.

Psy

101

Introduction to Psychology

The course is a survey of psychology as a natural science and a social science. As a study of human behavior and the mind, the course examines current sub-areas of psychology with attention to neurology, the environment, situation and experience, and the self. Throughout the content, the course also considers how presuppositions in philosophy and theology intersect, integrate, and conflict with views on the human condition.
Semester 2
Educ

201

Introduction to Education

An orientation to the field of education with an emphasis on the service role of the teacher. Historical, philosophical, and sociological foundations of American public and private education are explored. Current trends and issues are examined.

EDPS

210

Educational Psychology and General Methods

The essential conditions (factors) which facilitate learning and transfer; theories of learning, general and specific abilities, the importance of self-esteem, best practices in the evaluation of aptitude, achievement and other aspects of human development.
Semester 3
Psy

324

Psychology of Exceptionality

This is a survey course which attempts to develop an understanding and appreciation for students with special needs. Characteristics of those with learning disabilities, physical challenges, behavioral disabilities, developmental delays, hearing and vision impairment, and giftedness are studied.

Psy

211

Child Development and Psychology

An in-depth study of factors influencing the development and behavior of children from conception through adolescence.
Semester 4
Educ

424

Differentiated Instruction

The course will prepare teacher candidates to meet the diverse needs of ALL students, including the culturally diverse, gifted, at-risk, second language learner, and those with special needs, in inclusive educational settings. It will provide pre-service teachers an overview of special education and the federal laws which govern the education of these students today. Attention will be focused on the process of identifying the individual needs of students and creating effective teaching techniques to address those needs, primarily through the use of differentiated instruction.

Psy

212

Child Development and Psychology: Young Children

An intense study of the preschool–age child in twelve key areas of development. Involves weekly observations of a preschool child in a childcare setting. Thirteen hours of field experience required.

Educ

425a

English as a Second Language (ESL) Instruction, Curriculum, and Assessment (Part 1)

This course introduces the student to the theory and practice of language learning and teaching through discussion and practice of various approaches, methods, and techniques for teaching English as a second language. The student will likewise learn principles of ESL curriculum selection, adaptation, evaluation, and development, and will explore options for the assessment of English language learner proficiency. Special attention is given to modification of content area lessons for English language learners, the growing multiethnic nature of the American classroom, and human relational dispositions and approaches to teaching effectively in a multiethnic classroom.

Educ

346

Instructional Technology

Technology has changed the way we work and live in such a profound way that the ability to use it effectively has been widely recognized as a new literacy. Students are expected to use technology to create, innovate, critically think, problem solve, communicate, and collaborate. Teachers must possess the knowledge and skills necessary to lead students in using current technologies in a responsible and beneficial way. Most importantly, they must have a fundamental understanding of its importance in teaching and learning, thereby creating a willingness to learn and integrate the technologies of the future. This course will offer a practical and hands-on exploration of using technology in the K-12 classroom.

Math

301

Concepts of Mathematics II

An activities approach to studying mathematics concepts in probability, functions and algebra, and numerous topics in geometry. Geometrical topics include two and three-dimensional geometry, constructions, congruences, motion and coordinate geometry symmetries and concepts of measurement.
Semester 5
HHP

471

Adapted Physical Activity

The course focuses on the theories, principles, and practices of working with individuals with special needs in physical education, recreation, and sport programs.

ASL

101

Beginning American Sign Language I

This beginning course in American Sign Language (ASL) is designed for the person who has no experience in ASL. The course will focus on development of vocabulary and grammatical structures of ASL, receptive and expressive skill development, and the study of deaf culture.

Educ

430

School, Community and Parent Involvement

This course concentrates on the teacher's role in building successful relationships between families, educators, schools and communities. Strategies for increasing respectful family–school partnerships that enhance children's school success will be emphasized.

Psy

421

Adolescent Psychology and Development

The course presents an arranged sequence of psychological and development theories, concepts, and insights designed to inform the practitioner working with adolescents. The content and class interaction cumulatively examine adolescent behavior and belief systems. The aim is to assist the practitioner with grounded yet flexible decision–making when working with young people in the contexts of counseling, teaching, youth ministry, family, and community.

Psy

422

Psychology and Development of the Young Adolescent

The course focuses on 10 to 15-year olds as they are beginning the transformation from childhood to adolescence. Targeted developmental areas are physical/sexual, social, spiritual, emotional, and cognitive development.
Semester 6
Educ

315

Behavior Disorders and Intervention

This course offers an overview of the behavioral and emotional disorders commonly found in special and general education classrooms. Principles of effective inclusive instruction, applied behavioral analysis, behavior management, functional assessment and intervention are taught.

Educ

316

Teaching Students with Moderate Disabilities

This course examines the various approaches to working with and the characteristics of students with moderate disabilities, including mental retardation and autism. Specific topics addressed include characteristics, assessment, curriculum and adaptations, appropriate school placement, transition, and support into adulthood.

ASL

102

Beginning American Sign Language II

This course builds on ASL 101 by review and development of further vocabulary and grammatical skills in ASL. This course focuses on interpretive skills, receptive and expressive skill development, and the continuing study of deaf culture

Educ

318

Special Education Practicum

This course includes practicum field experience hours in special education settings. It is required of all teacher education candidates seeking a special education endorsement at the undergraduate level.

Psy

445

Abnormal Psychology

Reviews theories and methods which underlie the classification and study of as well as responses to abnormal behavior.
Semester 7
Educ

314

Assessment, Evaluation, and IEP

This course will provide pre–service teachers with the knowledge of how to select, administer, score and interpret a standardized/norm referenced assessment for exceptional learners. The development of an IEP and the Administration of both formal and informal assessment tools will be covered. Using data gained in order to improve student achievement will be discussed.

Educ

317

Teaching Students with Learning Disabilities

This course offers an overview of the curriculum and methods that have proven to be effective when teaching students with learning disabilities. Issues related to the academic and social characteristics of these students, as well as assessment procedures, related services and placement options will be discussed.

Educ

318

Special Education Practicum

This course includes practicum field experience hours in special education settings. It is required of all teacher education candidates seeking a special education endorsement at the undergraduate level.
Semester 8
Educ

387

Student Teaching in Special Education

Students are assigned to teach under the supervision of a special education teacher and a university supervisor in a special education setting.