A major in Spanish can provide you with an enriched view of the world around you, as well as language skills that will prove useful in many professional occupations. You can combine your Spanish studies with other areas to prepare for career opportunities in international business, government, travel or communications, where knowledge of a foreign language and of foreign cultures is essential.
With its emphasis on research, writing and creative and analytical thought, the Spanish program at Concordia will prepare you for graduate studies, professional school, or a career, such as law, education, business, or medicine. Our small classes and personalized attention mean you get the most from your classes.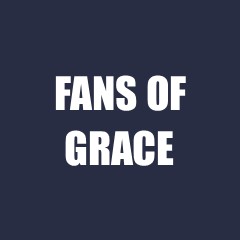 10:1
Student to faculty ratio (for beginning and intermediate level)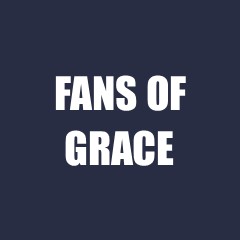 8:1
Student to faculty ratio (for advanced levels)
Spanish
Sample Academic Outcomes
Careers
Spanish Teacher
Church Communications Director
Director of Christian Education
Missionary
Social Worker
Nurse
Graduate Schools
St. John's University
Colorado Christian University
University of Nebraska- Lincoln
New Mexico State University
St. Louis University
Get Out There
Concordia offers many opportunities for mission trips and study abroad to places like Costa Rica, Belize, and Spain. You can try out your language skills and become immersed in a rich, new culture!
Intensive English Program
Help others develop their English skills through the Intensive English Program at Concordia. Talk to and immerse students and other non-native speakers in the language every day they are here, teaching them about American culture and experiencing American education firsthand.
Global Opportunities
The Global Opportunities (GO!) Center offers international students the opportunity to interact with American students, which is a great way to make new friends and foster intercultural understanding. Help other students learn about the language and culture of the United States!
Spanish
Sample Course Schedule
Semester 1
Span

101

Beginning Spanish I

Aural–oral aspect of the language. Fundamentals of grammar with practice in reading and writing. Ordinarily not open to students having had more than one year of high school Spanish.
Semester 2
Span

102

Beginning Spanish II

A continuation of Spanish I with increased emphasis upon speaking, reading, and writing skills.
Semester 3
Span

201

Intermediate Spanish I

A systematic review of Spanish grammar. Development of writing and speaking skills. Study of selected aspects of Hispanic culture and society through reading and discussion.
Semester 4
Span

202

Intermediate Spanish II

A continuation of topics and skills studied in Span 201. Reading and discussion of Spanish and Latin American literature and contemporary writings.
Semester 5
Span

321

Spanish Civilization and Culture

This course explores the history, culture and civilization of Spain.

Span

305

Advanced Spanish Grammar and Communication

A course focusing on advanced grammatical features of Spanish. Emphasis also placed on utilizing the topics of study in conversation and other interactive activities.
Semester 6
Span

331

Latin American Culture

A historical examination of the development of Latin American societies along with a study of major cultural characteristics of modern Latin American societies. The course is taught in Spanish.
Semester 7
Span

341

Introduction to Hispanic Literature

An introductory reading course in literature (short story, poetry, novel) of Spanish–speaking countries.
Semester 8
Span

342

Introduction to the Analysis of Hispanic Literature

An introduction to the analysis of literature (narrative, poetry, drama) of Spanish–speaking countries.