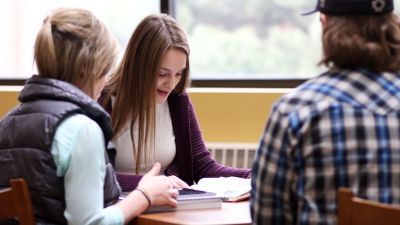 Having an understanding of human behavior and the mental processes that motivate those behaviors can be beneficial for virtually any career path, especially in human and social sciences. With the online bachelor's in psychology program from Concordia University, Nebraska, you will explore different areas of the field, including human development, learning, memory, cognitive function, mental disorders and social interactions. With a foundation in Christian values, our program emphasizes practical application of psychological theories for relationship and career contexts. The program's online format allows you to study when it's most convenient.
Taught by faculty who are experts in their respective fields and bring real-world knowledge to the classroom, our online psychology degree program prepares you for a career or for graduate studies. Upon graduation, you will have the skills you need for a career in human services, ministry, business, research or corrections. The degree also prepares you for further study if you would choose to go on to graduate school
Our online bachelor's in psychology teaches you the biological, cognitive, emotional, social and spiritual processes that inform human behavior. You will also study key topics like:
Developmental Psychology
Social psychology
Group dynamics
Counseling
Abnormal psychology
Personality theory
The comprehensive curriculum also includes a required capstone that will give you hands-on experience in the field that will help you to make application to employment and or continued graduate studies.
As you earn your online bachelor's in psychology, you will have the chance to participate in the annual Concordia University Academic and Research Symposium. This voluntary opportunity allows students to showcase their academic projects and research in a setting that encourages academic prowess, excellence in research and a passion for knowledge and learning.
Program Differentiators
Core Concepts
The psychology program at Concordia University, Nebraska presents students the opportunity to learn the basics of human behavior in an environment that encourages students to solidify the integration of their Christian faith and professional field of psychology to prepare them to excel in graduate studies and future careers and to develop a deeper understanding of others and themselves.
Dr. Thaddeus Warren - Human and Social Sciences
Human and social science professor Dr. Thad Warren knows a lot. But he loves that every day in the classroom he gets to discover even more. Learn more about Dr. Warren in this Faculty 5 video.
Dr. Sara Brady - Psychology
Psychology professor Dr. Sara Brady wants her students to ask questions that have never been asked before. Learn more about Dr. Brady in this Faculty 5 video.
Concordia Nebraska

Psychology - Online: Learning Objectives

Students will be introduced to the current sub-areas of psychology, focusing on the environment, situation and experience, neurology and the self


Students will explore the cognitive, social, physical and personality development through each stage of human life from conception through death

Students will examine how to effectively listen, understand and assist other people through a problem management model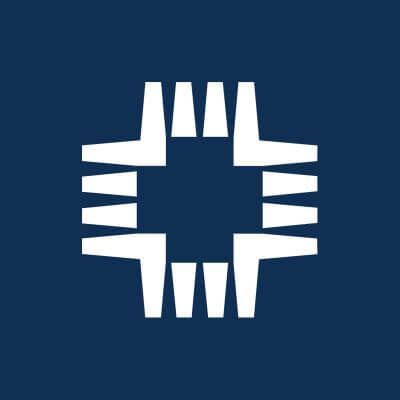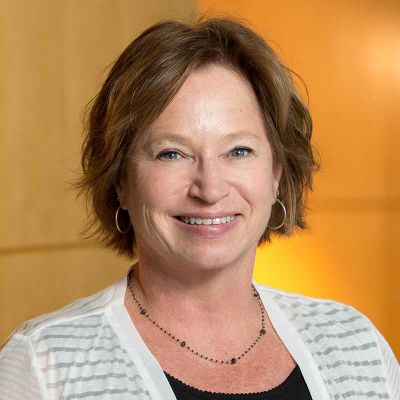 Online Bachelor's in Psychology Faculty
As experts in Psychology, our faculty and instructors bring years of experience to the classroom.
Meet the faculty
Concordia Nebraska

Psychology - Online: FAQs

What can I do with a psychology degree?

With a psychology degree, the career possibilities are virtually endless. Knowledge about human behaviors and the related processes can be applied to almost any industry, from healthcare to business.

If you choose to work in the human and social sciences field, you can become a social and human service assistant, an associate professor or a psychiatric technician. After earning your online bachelor's in psychology, you can pursue graduate studies and become a psychologist, mental health counselor, substance abuse counselor or social worker.

What psychology internships are available through Concordia University, Nebraska? A psychology internship can provide you with valuable real-world experience in the field. Depending on where you reside, there may be several internship opportunities available.Is psychology the right career path for me?Psychology offers a range of career paths in many industries. If you enjoy helping other individuals and studying human interactions, a career in psychology may be right for you.Do I need a graduate degree in psychology?There are several careers you can pursue with a bachelor's degree in psychology. However, if you want to become a psychologist or launch a clinical or counseling career, you will need to earn a graduate degree in the field. If you would like to work with children and young adults throughout their education, Concordia University, Nebraska offers an online Master of Arts in School Counseling program.
Concordia Nebraska

Psychology - Online: Related Programs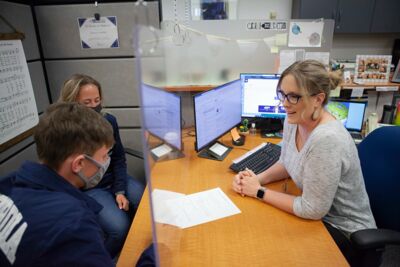 School Counseling
Gain the training and credentials to be a successful school counselor with Concordia University, Nebraska's completely online master's in school counseling program.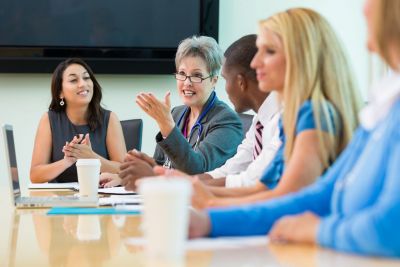 Master's in Public Health
The online MPH program from Concordia University, Nebraska equips you with the skills to promote and protect the health of individuals and communities.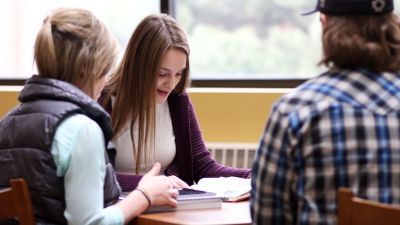 Psychology
The bachelor's degree in psychology at Concordia is ideal for students seeking a strong theoretical foundation in the field of psychology. Offering a diverse psychology curriculum, Concordia Nebraska's psychology professors use approaches that range from the scientific to philosophical and the experimental to the theoretical.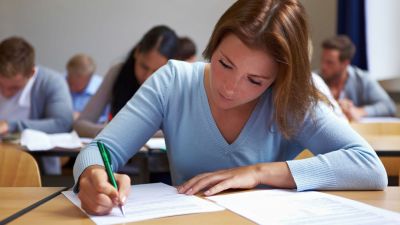 Behavioral Science
In Concordia's behavioral science program, you will study a combination of sociology, psychology and other social sciences to examine complex problems of human interaction and behavior. With this degree, you will gain skills that can be applied in many professions that require an understanding of people and their interactions from individual, group and societal levels.
1 Recent graduates attending graduate school or employed within six months of graduation.