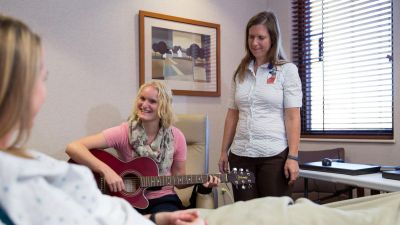 5:1
Student-to-faculty ratio
Music therapy is the clinical and evidence-based use of music to help individuals of all ages and a wide variety of diagnoses improve their quality of life. Music therapists are highly trained professionals with a strong educational background in both music and therapy. Music therapists work in schools, hospitals, nursing homes, hospices, rehabilitation centers, psychiatric facilities and private practices.
As a music therapy major at Concordia University, Nebraska, you'll connect, inspire and heal others through your music. You will receive a solid grounding in music, psychology and science and collaborate with a diverse community of musicians, faculty and other students who share your passion for health and music. The music therapy program, which includes 180 hours of practicum work and a six-month internship, will prepare you to take the National Certification Exam and earn the credential MT-BC (Music Therapist Board Certified), so you'll be ready to start your music therapy career right after graduation.
The Bachelor of Music degree in music therapy at Concordia Nebraska is the only program in Nebraska accredited by the National Association of Schools of Music and approved by the American Music Therapy Association. Here, you'll become familiar with the professional work environment and apply your knowledge to clinical music therapy work with individuals, schools, nursing facilities and other agencies serving people of diverse needs. You will learn how to adapt to the needs of a quickly changing health care environment and mental health network and learn how to develop a music therapy practice and devise treatments.
Combine your love of music with a passion for helping others and earn your music therapy degree from Concordia!
Program Differentiators
Core Concepts
The music therapy program at Concordia University, Nebraska seeks to produce graduates that are compassionate and empathetic individuals with caring personalities, and to help them find their Christian vocations showing God's love in service to their communities, neighbors and the world.
Prof. Nicole Jacobs - Music Therapy
Professor of music therapy Nicole Jacobs wants you to not just earn your degree, but also graduate ready to follow your passion and do what you love. Learn more about Professor Jacobs in this Faculty 5 video.
Concordia University - Music Department
Learn More about Concordia Nebraska's Music Department.
Concordia Nebraska

Music Therapy: Learning Objectives

Students in the music therapy program at Concordia University, Nebraska will be introduced to the profession of music therapy, including exploring research literature, analyzing public awareness and measuring the effectiveness of music therapy techniques.

Students will learn the psychological foundations of music therapy, including psychoacoustics and hearing, music perception, the influence of music on the brain and behavior, musical development and learning.

Students will learn music therapy approaches used to address physical goals in children and adults using experiential opportunities, evidence-based interventions and musical instruments.
Concordia Nebraska

Music Therapy: Program Goals
Students in the music therapy program at Concordia University, Nebraska will demonstrate knowledge of music theory sufficient to analyze musical forms, structures and styles, to create within basic musical structures and to relate theoretical concept to sound.
Students will demonstrate performance ability on primary instrument and secondary instrument.
Students will demonstrate an understanding of the social, political and cultural impacts which shaped music theory history.
Students will demonstrate competence in the music therapy field, including an understanding of ethical clinical practice, the ability to properly assess client issues, utilize appropriate music therapy methods, evaluate treatment, measure outcomes and apply professional research literature to clinical practice.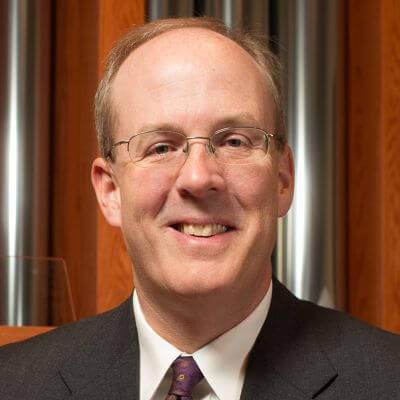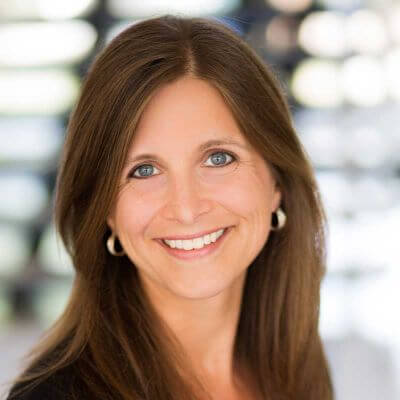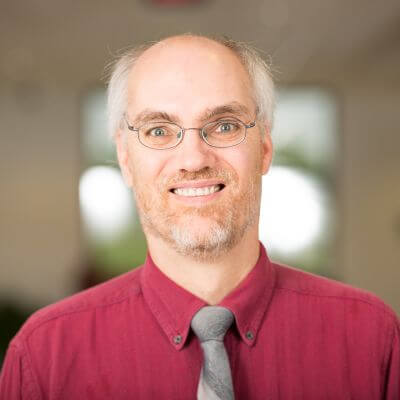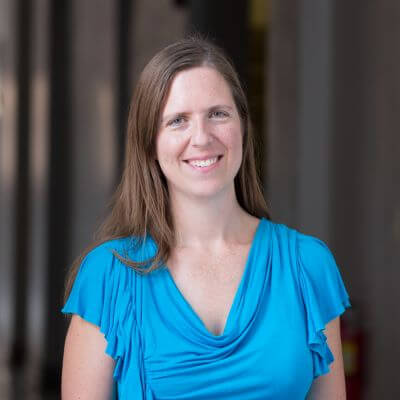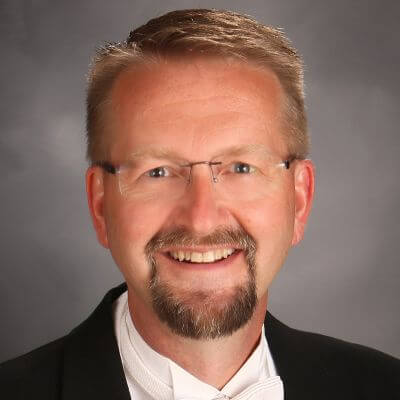 Music Therapy Faculty
As experts in music therapy, our faculty and instructors bring years of experience to the classroom.
Meet the faculty
Concordia Nebraska

Music Therapy: FAQs

What do music therapists do?

Music therapists use music to help patients in settings such as schools, hospitals, mental health service locations and nursing homes. They evaluate each client's needs and also get to know their musical preferences. They then craft a treatment plan, using music, that is unique to that individual. They also collaborate with other medical professionals and align their treatment to assist their goals as well. For instance, if a person is having physical limitations and is working on strengthening and movement, a music therapist could incorporate dance into their treatment plan. Other individuals may have a difficult time expressing themselves. Music can offer an avenue for them to express how they are feeling when words just won't do.

Music therapists can also play a key role in simply having a positive impact on someone's mood. People that may be experiencing significant health challenges can benefit from hearing music by their bedside or while receiving medical treatment. Research also suggests that music therapy is effective in motivating people to cope with treatment and providing emotional support for clients and their families.​​​​

What opportunities are available at Concordia Nebraska for music therapy majors?

Concordia's Music Department home is the Music Center, which contains teaching studios, rehearsal rooms, faculty offices, practice rooms, a music instruction laboratory with sixteen workstations, an electronic piano lab, a recording studio, libraries for ensemble and organ music and a 180-seat recital hall.

Concordia University, Nebraska offers private practice rooms, teaching studios, classrooms and large rehearsal spaces for student use, whether they are music majors or not, to hone their craft. There are pianos for use in most rooms, nine practice pipe organs and five study rooms with SmartMusic accompanying software. Concordia has also embarked on a journey to join a prestigious list of approximately 200 All-Steinway Institutions around the world, and only the second in the state of Nebraska. We're committed to providing our music students with excellent pianos, a vital part of their education as they grow and develop as musicians.​​

There are also many larger music rehearsal spaces throughout the music building. The choir room, band room and handbell room in particular are well suited for large ensembles.

Students can perform in musical ensembles, regardless of major. There are also opportunities for individuals and groups to perform in the community. In the past, students have given concerts at the Red Path Gallery of Art, the band shell, the Evangelical Free Church and Seward's Harvest Hall.

In the music therapy program at Concordia Nebraska, you'll participate in 6 semesters of practicum experiences in the community and a 6-month internship program, gaining the real-world practice you'll need to be a successful practicing music therapist after graduation.​​​​

What kind of music therapy certification do I need to practice music therapy?

Professional music therapists need a bachelor's degree or higher in music therapy from an American Music Therapy Association (AMTA) approved university like Concordia University, Nebraska. You'll also need 1200 hours of clinical training and a supervised internship, both of which you'll receive during your time studying at Concordia.

After graduation, you'll be eligible to take the national board certification exam to obtain the credential MT-BC (Music Therapist-Board Certified).

Do I need a graduate degree to find a career in music therapy?

A graduate degree in music therapy isn't necessary to become a professional music therapist in most settings. However, career advancement often occurs through experience and further education. Some people choose to attend graduate school to focus on music therapy research and advanced clinical practice so that they can advance professionally or financially. A graduate degree in music therapy can move you into a supervisory position or help you become a music therapy professor.

What is the average annual salary for music therapists?

Your pay as a music therapist will depend on where you are geographically and whether you work in the private or public sector, as well as your experience and training. According to the Bureau of Labor Statistics, the average salary for music therapy majors was $46,000, though pay can range from $20,000 to $200,000 per year.
Concordia Nebraska

Music Therapy: Career Outcomes
Music Therapist
Music therapists are highly trained professionals that use music to help people heal physically, emotionally and spiritually. Music therapists not only work in traditional clinical settings, such as schools or agencies serving individuals with emotional, developmental or physical disabilities, but in new and expanding areas of health care delivery. For example, as a music therapist, you might be employed in hospice care, substance abuse programs, oncology treatment centers, pain/stress management clinics or correctional settings.
$29,590
Entry-Level Salary2
$47,860
Mid-Level Salary2
$77,050
Late-Level Salary2
Music Therapy Professor
Music therapy professors teach elements of music and psychology to college or university students. As a music therapyprofessor, you would teach classes in music therapy and music. Some professors do their own research in the field as well as teaching.
$39,760
Entry-Level Salary2
$69,960
Mid-Level Salary2
$175,110
Late-Level Salary2
Concordia Nebraska

Music Therapy: Related Programs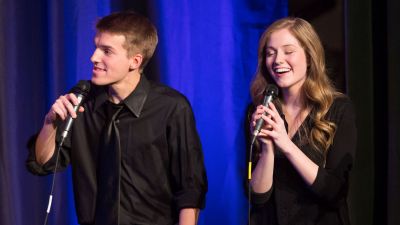 Music
As a music major at Concordia University, Nebraska, you will participate in ensembles, either choral or instrumental or both, as part of the requirements for your major. Since ensemble participation doesn't necessarily factor into your official course load, you may find that you have more opportunities within your schedule to take additional electives that interest you to help round out your career options.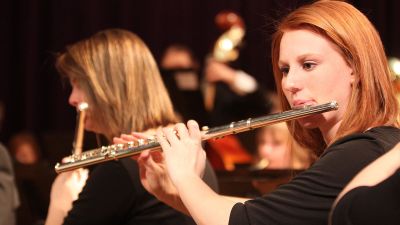 Music Education
A degree in music education from Concordia University, Nebraska prepares you to teach vocal and instrumental music to students K-12 in Lutheran, Christian, private or public schools. Some music teachers instruct students in a certain instrument, while others teach general music classes.
1 Recent graduates attending graduate school or employed within six months of graduation.
2 Career salary and wages sourced from the U.S. Bureau of Labor Statistics.