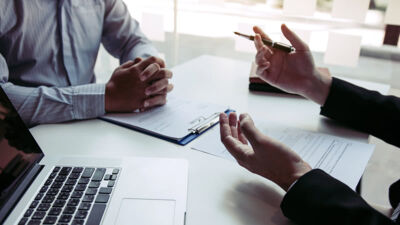 22:1
Student-to-faculty ratio
The most important resource of any company is the team of people who work there. Without a strong team of employees, all working toward a common goal of making their company better and more productive, companies will not grow to their full potential. Human resource managers develop strategic approaches to find, train, recruit and retain the right people for the right job at the right time. They advocate for employees, ensure that their organization adheres to ever-changing and complex employment laws and work across all sectors to manage and improve employee satisfaction and performance.
The human resource management program at Concordia University, Nebraska is designed first and foremost to provide you with a strong and well-rounded knowledge base of ethical business concepts. Once the foundation is built, you'll move on to courses that focus specifically on providing you with sought-after skills in human resource management, culminating in a capstone course where you can gain hands-on experience in your chosen field as an HR professional.
With a degree in HR management from Concordia Nebraska, you'll be prepared to get hired, make an impact in your field and the skillset to continue learning, improving and keeping up with inevitable shifts in the labor market throughout your human resources career.
Program Differentiators
Core Concepts
The human resource management program at Concordia University, Nebraska is designed to develop and focus the skills most needed and requested by HR employers. Students will build a deep awareness of the legislative landscape in which human resource professionals must perform, as well as the skills to build robust training and support processes so they can meaningfully and ethically impact the lives of their future employees.
Key Differentiators
The human resources management program at Concordia University, Nebraska allows you to be part of a program that has a commitment to excellence and engaged faculty that equip you and your fellow students to go through life-changing experiences together on paths to a positive future.

Discover what makes the Concordia Nebraska business programs different
Concordia Nebraska

HR Management: Learning Objectives

Students in the human resources management program at Concordia University, Nebraska will develop and evaluate training and development programs using best practices in professional instructional design, including the ability to meaningfully gauge the impact of training programs.

Students will analyze and apply processes and procedures surrounding human resources management.

Students will identify and apply relevant employment and labor laws to human resources initiatives.

Students will rigorously assess the scale of business risks associated with a given human resources initiative, including and exceeding those posed by compliance needs.
Concordia Nebraska

HR Management: Program Goals
Students in the human resources management program at Concordia University, Nebraska will become skilled in the field of human resources management by understanding the underlying basic principles of training and development.
Students will be able to design ethically-sound human resources initiatives and systems to motivate and retain employees.
Students will solve organizational employment issues by identifying and explaining labor practices.
Students will learn to conduct risk analyses and develop action plans to mitigate risks.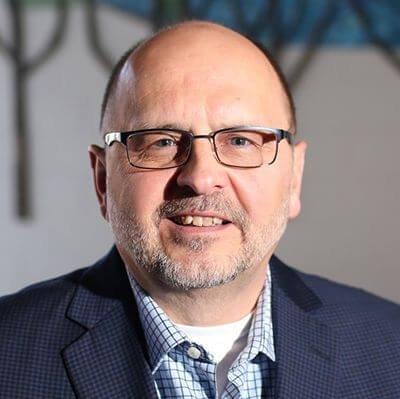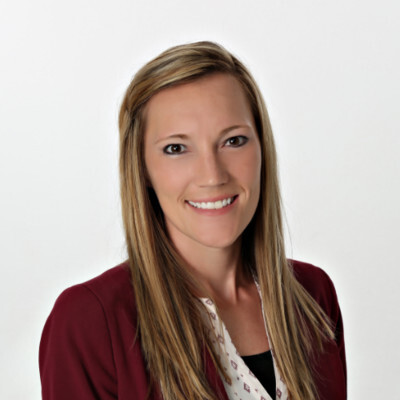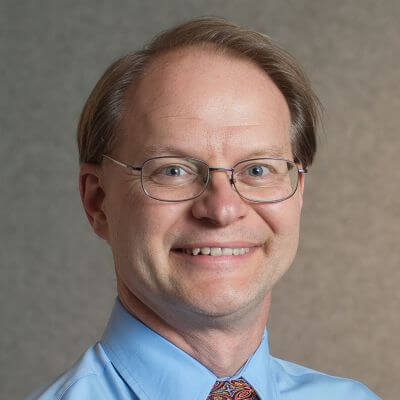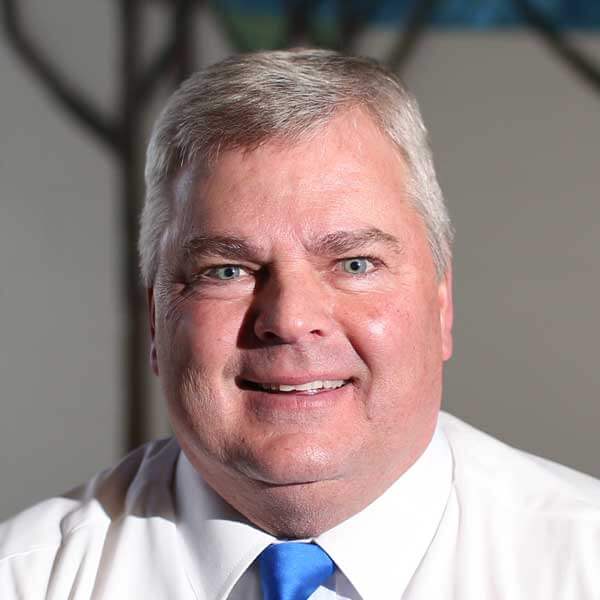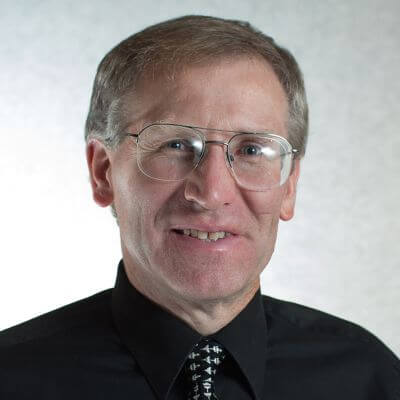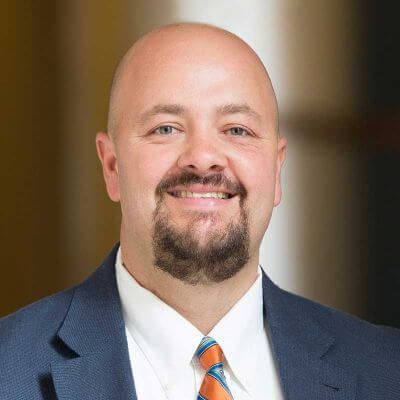 HR Management Faculty
Faculty in Concordia's human resource management concentration are experts in ethical HR practices.
Meet the faculty
Concordia Nebraska

HR Management: FAQs

What does a human resource manager do?
Human resource managers are some of the most important members of a company, in charge of overseeing employee recruitment, staff training and development and workplace policies and processes, as well as advocating for employees.
On a day-to-day basis as a human resource manager, you might be in charge of recruiting new candidates for positions, coordinating interviews with qualified applicants and onboarding new hires. You may also supervise the payroll department, maintain training and development programs for new hires and current employees and handle compliance with certain federal and state guidelines such as equal employment opportunities, addressing workplace issues and mediating employee disputes.
What kind of courses are in the human resource management program?
At Concordia University, Nebraska, our human resource management program curriculum was developed in consultation with HR professionals and hiring managers around the country to ensure that it meets the industry demand for human resource skills needed for successful leaders in the HR field.
In addition to the core business classes you'll take, such as finance, business communications, ethics and business management, you'll also take HR-specific courses in training and development, compensation management, employment and labor law and human resource risk management.
Do I need a graduate degree to find a career in human resource?

Some careers in human resource management require a master's degree, particularly those higher-level positions. However, most entry-level positions only require a bachelor's degree in human resources or a related field such as business administration, accounting or information technology.
Concordia Nebraska

HR Management: Career Outcomes
Human Resources Manager
Human resources managers oversee a company's human resources department and all plans and programs that are a part of it. As a human resources manager, you might be in charge of developing human resources plans and programs, managing employee benefits and compensation plans and packages and recommending and developing new procedures and policies for the workplace.
$75,000
Entry-Level Salary2
$126,230
Mid-Level Salary2
$208,000
Late-Level Salary2
Executive Recruiter
Executive recruiters oversee recruitment efforts for an organization or recruitment company. As a recruiter, you might manage your business's recruiting processes, reach out to potential candidates and perform interviews. Typically recruiters are responsible for filling high-level or executive positions in organizations, such as chief operating officer or chief executive officer.
$37,680
Entry-Level Salary2
$62,290
Mid-Level Salary2
$108,160
Late-Level Salary2
Training and Development Manager
Training and development managers are responsible for the production and implementation of employee training and development in the workplace. As a training and development manager, you may also oversee the budget and staff involved in employee training and development programs, measure the effectiveness of programs and determine each employee's training needs.
$64,730
Entry-Level Salary2
$120,130
Mid-Level Salary2
$207,420
Late-Level Salary2
Concordia Nebraska

HR Management: Related Programs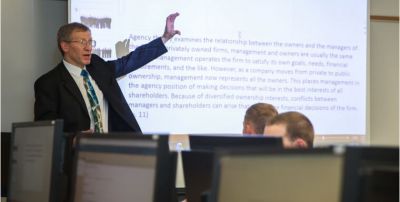 Accounting
A degree in accounting from Concordia University, Nebraska gives you the education to succeed in just about any aspect of the business world. Here, you get the foundation you need to become a certified public accountant, work for government institutions or become a partner in a private accounting firm. Pursue a career in finance or corporate management accounting, become an entrepreneur or find any number of other careers in accounting to ignite your passion for business.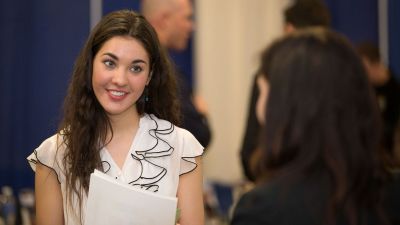 Business Administration
The business administration major provides a large scope of knowledge that will make you successful in a wide array of industries, from marketing to working in government to running a nonprofit organization.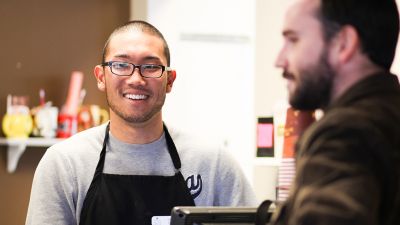 Business Communication
The business communication major at Concordia University, Nebraska will require you to think of an organization holistically, including how a consumer will receive marketing messaging, how an employee's interactions with co-workers effect productivity or how an investment by the organization communicates a business's political stance.
1 Recent graduates attending graduate school or employed within six months of graduation.
2 Career salary and wages sourced from the U.S. Bureau of Labor Statistics.