As a graphic design student at Concordia, you will be equipped to analyze problems and create solutions using image-, type-, and web-based strategies. Through a sequence of studio and design courses that introduce a range of materials and working procedures, you will learn how to organize the flow of communication from classroom to client and into society.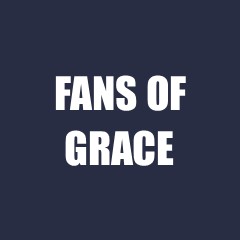 13:1
Student to faculty ratio
Experience Concordia's Art Department
Graphic Design
Sample Academic Outcomes
Careers
Web Designer/ Online Marketing for Southwest Airlines
Vice President for SquarePlanet Presentations + Strategy
Graphic Designer
Contract Designer
Digital Creative Designer
Supervisor/ Graphic Designer
Freelance Graphic Designer
Graduate Schools
University of Illinois at Chicago
University of Southern California
University of Nebraska - Lincoln
School of Visual Arts
Colorado State University
Graphic Design
Student and Alumni Reviews
Concordia University is focused on providing an exceptional experience and we ask our students to provide feedback on all aspects of their student experience. The ratings and comments below are from our annual survey of all graduating seniors regarding their experience in the Graphic Design program, the academic department and the university.
Brommer Hall
With the only entire building dedicated to the fine arts in the GPAC conference, Brommer Hall is designed for student to interact, support and strengthen all aspects of their art disciplines.
Red Path Gallery for Art
Nestled in downtown Seward, the Red Path Gallery for Art provides an opportunity for students and the community to showcase, critique and collaborate on art projects.
Mac Lab
Graphic design students have access to a state-of-the-art Mac computer lab with color sync program. The lab is used for classes, to give hands-on experience while learning, and can also be used for practice and homework.
Lillic Design Studio
Lillic Design Studio for advanced graphic design majors matches students with clients in a collaborative workspace that combines theoretical graphic design solutions for real-world needs.
Graphic Design
Sample Course Schedule
Semester 1
ART

100

Tools, Materials and Safe Process

Conceived as a broad-based, integrative approach to learning as well as making, the Tools, Materials and Process entry-level studio experience explores the basic principles of constructing, fabricating, and using materials for image and object making. Basic skills with studio hand tools, power equipment, material handling, and applicable safety procedures will be emphasized as applicable to working as a student in the Art department. Course fee.

Foundation in the basic perceptual, expressive and design aspects of drawing; use of various black and white media and diverse subjects.

Explores capturing, digitizing and editing images with an emphasis on meeting aesthetic and technical requirements of the graphic design industry. Students will learn to color-correct, manipulate, retouch, enhance and composite digital images.

Art

203

Two-Dimensional Design

Explores the elements and principles of composition, systems of organization, and the exploration of two– dimensional media. This course provides an analysis of the interaction between visual subject matter, form and content. Emphasis on perceiving formal relationships in natural and artistic context
Semester 2
Visual Studies will place an emphasis on the development of higher-level critical thinking skills and a broad introduction to the aesthetic vocabulary of form, concept, criticism and historical theories in the visual arts. Students will develop skills to articulate and defend critical positions about artists, works of art and art exhibitions.

ART

190

Graphic Design History and Practice

This course combines creative development of ideas, effective communication and correct technical reproduction of the graphic design process with the study of historic and contemporary movements, designers, and innovations in the graphic design/illustration experience. From the invention of writing to the printing press to the digital age, this course allows for an in-depth survey of the graphic design arena.

Art

205

Three-Demensional Design

A course in Spatial Dynamics. An essential foundation, providing a strong understanding and use of made objects in space, simultaneously shaping space. Students explore objects in space and time, and explore space and time in objects. In doing so, they learn about the structure of form, the power of design and the use of design as a means to expression and craft. Students are encouraged to investigate the potential of a range of materials and working processes.

Drawing II will place an emphasis on landscape and still life subject matter. Both traditional and experimental approaches will be considered.
Semester 3
A historical survey of the art and architecture of European and near Eastern cultures prior to the Renaissance; art of Islam, Oceana and the native arts of the Americas.

Exploration of the design and use of basic letter forms, typographic contrast, hierarchy of information, major type families and characteristics, and typographic grids. Students build skills for the art of typesetting and typographic layout, and for expressive typography and conceptual thinking.

Art

351

Illustration I: Focus on Retail Illustration

Exploration in both B/W and limited color illustrations for retail advertising purposes. Illustrations are developed for product advertising, service advertising, promotional advertising for corporations and institutions. Techniques studied include: line art, continuous tone, and limited color continuous tone.
Semester 4
A study of painting, sculpture and architecture from early Renaissance through 19th century styles. The art of the Eastern cultures of China and Japan will also be explored.

Art

303

Layout and Design

Concentrated study in the aesthetic and functional organization of information and visual elements within two-dimensional composition. With an emphasis on preparing text and images for electronic pre-press and for selecting printing options.

Art

352

Illustration II: Focus on Editorial Illustration

Editorial illustration studied in B/W and color techniques with an emphasis on arts, entertainment, travel and leisure activities. Editorial projects include imagery created for lifestyle magazines, books, posters, and other publications.
Semester 5
A study of the diverse movements within the fields of painting, sculpture, architecture and photography from the beginning of the 20th century to the present time. Recent developments in art theory will be emphasized.

Art

365

Introduction to Interactive Design

This course explores communication through interactive media with an emphasis on basic web design and motion graphics. Design projects include explorations of web-based interface design, navigation principles, interactive and time-based media for designers.

Provides students with a thorough appreciation for the benefits and pitfalls of executing a customer orientation. Using market segmentation; management of mature products and introduction of new products. Developing long-term relationships with customers. Identifying and analyzing possibilities in consumer and industrial markets. Management of the marketing mix including product planning, distribution institutions and activities, promotion and pricing.
Semester 6
Art

390

Graphic Design Internship

Experience in Commercial Design; practice gained while working in an internship position within a professional graphic design firm. Prerequisites: 20 hours of studio art courses and permission from the art faculty. P/F. Students should contact the Office of Career Services to obtain the undergraduate internship/practicum packet and review the required process.

Art

403

Advanced Layout and Design

Concentrated study in identity development and brand strategy as related to cross-platform distribution methods. There is emphasis on shaping the graphic treatment and messaging of a single campaign across multiple formats and projects.
Semester 7
A guided plan of study resulting in a professional print and digital portfolio, resume', job search process, business interview etiquette and attire, and planning for post-graduate career opportunities.

Art

490

Cross Platform Narrative Design

An intensive, project-based study in the combination of motion graphics and print media as applied to long term/large-scale projects developed by students with peer and faculty review.
Semester 8
Art

407

Advanced Graphic Design

Concentrated study in conceptual and practical problem solving as related to visual communication.