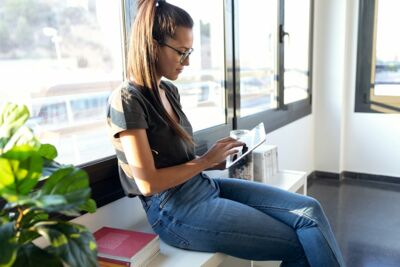 B.A. B.S.

Digital Marketing
22:1
Student-to-faculty ratio
We're spending more time online than ever before, and with the constant increase of internet users across the globe, the number of online- and web-based industries continues to grow as well, creating a need for digital marketing specialists to help businesses promote their goods and services. It's no surprise that digital marketing is one of the fastest-growing fields in the world.
A degree in business administration with a certificate in digital marketing from Concordia University, Nebraska can help you learn to collect and interpret digital data and decipher the ever-shifting ways that consumers, brands and influencers use digital marketing tools. You'll learn how organizations leverage digital marketing strategies and tactics to strengthen their marketing efforts, and how consumers use digital marketing tools to improve their online experience.
Digital marketing is one type of marketing that will continue to evolve and change as we find more and different ways of using and consuming digital content. From email and text campaigns to social media advertising to various other digital initiatives, at Concordia Nebraska, you'll get the solid foundation of business skills you need to equip you for success in a career in digital marketing. You'll also earn certifications from Google and Hubspot, helping you be ready to hit the ground running after graduation.
Concordia's faith-based academics extends to the digital marketing program. With our distinctly Lutheran academic approach, you'll receive a rigorous academic experience grounded in Our Promises of a Lutheran Education, helping you become an ethical, excellent digital marketer.
Whatever field you're passionate about—finance, healthcare, non-profit work, fashion, retail, travel, education, you name it—there's a career in digital marketing that will fit your passions.
Program Differentiators
Core Concepts
The marketing program with certification in digital marketing at Concordia University, Nebraska provides a rigorous, Christ-centered education that equips students for graduate studies in digital marketing or successful careers as ethical digital marketers or business professionals who will advance the practice of digital marketing.
Key Differentiators
The digital marketing program at Concordia University, Nebraska allows you to be part of a program that has a commitment to excellence and engaged faculty that equip you and your fellow students to go through life-changing experiences together on paths to a positive future.

Discover what makes the Concordia Nebraska business programs different
Resource Articles
Concordia Nebraska

Digital Marketing: Learning Objectives

Students in the digital marketing program at Concordia University, Nebraska will receive a solid foundation of concepts and theories in digital marketing, including using digital marketing strategies and analytics to promote brand awareness, developing marketing plans and recommending internal and external marketing strategies.

Students will engage in critical thinking processes, including analyzing quantitative market data and developing digital marketing strategies based on their analysis.

Students will acquire a variety of digital marketing tools and techniques to improve marketing and business performance.

Students will learn how to continue developing their digital marketing skills after graduation, in order to keep up with this fast-paced, ever-changing field
Concordia Nebraska

Digital Marketing: Program Goals
Students in the digital marketing program at Concordia University, Nebraska will understand how to apply ethical principles and social responsibility to digital marketing goals.
Students will demonstrate effective communication in writing, speaking, listening and digital media and how to communicate with companies and consumers.
Students will utilize data to determine the position of products and services in the market.
Students will collaborate across environments to ensure the creation, capture and delivery of value to audiences.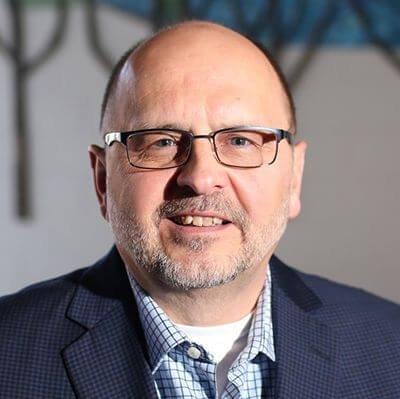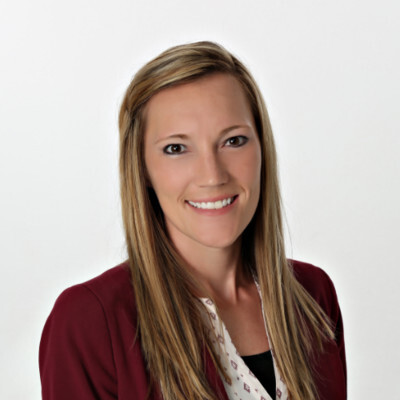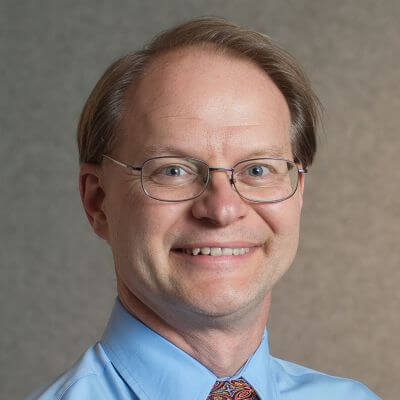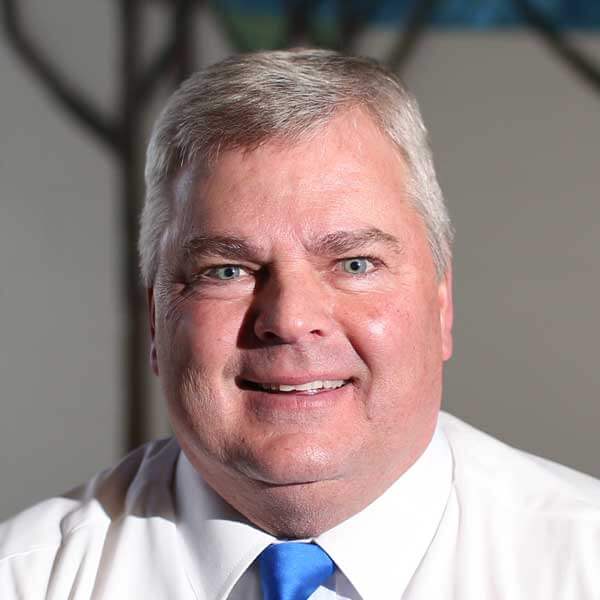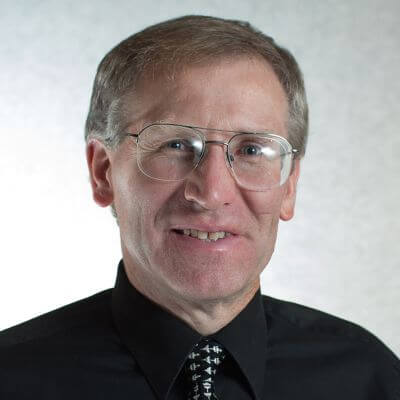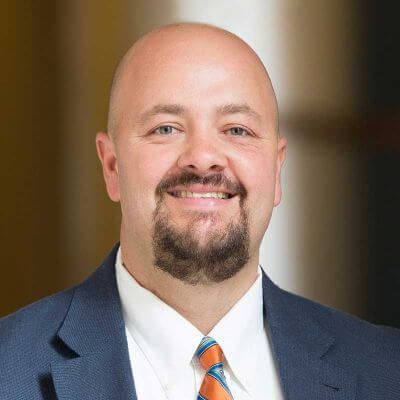 Digital Marketing Faculty
Concordia's marketing faculty and instructors are experts in their fields and bring years of experience to the classroom.
Meet the faculty
Concordia Nebraska

Digital Marketing: FAQs

What does a digital marketer do?
Digital marketers are in charge of driving brand awareness and lead generation for companies. They might utilize various channels to do so, including social media, the company's website, search engine rankings, email and digital displays. Some digital marketers specialize in one channel; others may oversee multiple different channels. As a digital marketer, you might be in charge of creating content for these channels, and/or analyzing data and managing digital campaigns.
Far beyond the simple ability to use social media, digital marketing requires understanding consumer habits and motivations, the ability to synthesize analytics and communicate effectively with clients.
What kind of courses does a digital marketing major take?
In the digital marketing certificate at Concordia University, Nebraska you'll study basic marketing strategy, communications, accounting and ethical business practices. On top of that, you'll take courses designed especially for the digital marketing program, such as digital marketing analytics, search engine optimization and social media marketing.
Courses are updated each semester in consultation with industry experts to make sure the skills you're learning are the same that digital marketers are using right now in their careers.
Do I need a graduate degree to find a career in digital marketing?

Typically, companies require at least a bachelor's degree when searching for digital marketing managers. Most companies don't require a graduate degree, though an MBA in marketing or digital marketing can help you advance your career and increase your salary.
Concordia Nebraska

Digital Marketing: Career Outcomes
Digital Marketing Manager
Digital marketing managers plan, manage and oversee all aspects of digital marketing campaigns to promote a brand. As a digital marketer, you might be in charge of planning digital campaigns, delegating responsibilities to the marketing team and measuring the performance analytics of a campaign.
$61,250
Entry-Level Salary2
$127,150
Mid-Level Salary2
$208,000
Late-Level Salary2
Social Media Marketer
Social media marketers are marketing specialists who use social platforms like Facebook, Instagram, Twitter and TikTok to reach new customers, engage with current followers and showcase new products or services from their brand. Social media marketers are also in charge of creating social media posts, setting up advertising campaigns and deciphering and interpreting analytics.
$37,020
Entry-Level Salary2
$56,700
Mid-Level Salary2
$124,620
Late-Level Salary2
Digital Media Analyst
Digital media analysts work with a company or organization's digital media. Typically, digital media analysts analyze data from online advertising, social media and other digital campaigns to help improve marketing performance.
$54,550
Entry-Level Salary2
$64,510
Mid-Level Salary2
$74,430
Late-Level Salary2
Content Strategist
Content strategists are in charge of planning, designing, editing and publishing content, including digital content, based on their company's objectives and consumers' needs.
$32,450
Entry-Level Salary2
$66,020
Mid-Level Salary2
$113,000
Late-Level Salary2
Concordia Nebraska

Digital Marketing: Related Programs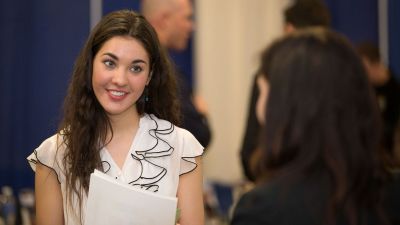 Business Administration
The business administration major provides a large scope of knowledge that will make you successful in a wide array of industries, from marketing to working in government to running a nonprofit organization.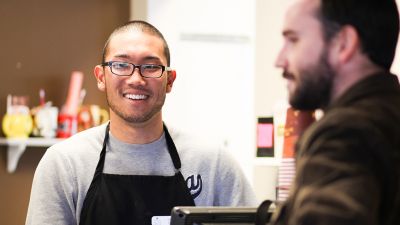 Business Communication
The business communication major at Concordia University, Nebraska will require you to think of an organization holistically, including how a consumer will receive marketing messaging, how an employee's interactions with co-workers effect productivity or how an investment by the organization communicates a business's political stance.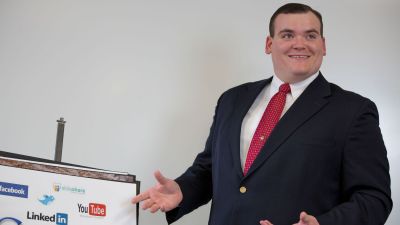 Marketing
A bachelor of science degree in marketing from Concordia University, Nebraska will acquaint you with major marketing concepts and practices. You will develop the skills you need to effectively position your company as an industry leader and efficiently reach target audiences.
1 Recent graduates attending graduate school or employed within six months of graduation.
2 Career salary and wages sourced from the U.S. Bureau of Labor Statistics.