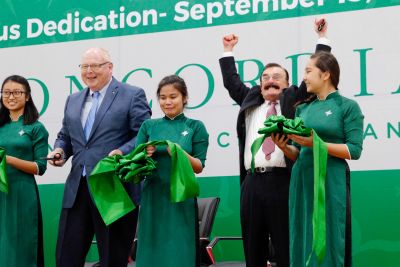 B.S.

Business Administration - Online
Gain the skills you need to begin a career in business or climb the ladder in your organization with an online business administration degree from Concordia University, Nebraska. Taught and designed by former business professionals, our program gives you the skills to make an impact as soon as you graduate. In addition, you can earn up to six credit hours for documented work experience and education through a prior learning assessment.
Our online business administration degree teaches you to effectively communicate, lead, problem solve and plan strategically. With these important skills, you will be prepared for a range of business careers in fields like accounting, economics, human resources, management, marketing and sales. With an online format that is ideal for adult learners, you will gain practical knowledge through team building and real-world assignments that give you the opportunity to find successful solutions to modern business issues.
You will explore the key fundamentals of all aspects of business, including:
Business ethics
Business law
Finance
Operations management
Organizational behavior
Strategic management
Marketing
Online Business Administration Concentrations
With the option of two concentrations, you can specialize your online business administration degree to suit your professional goals.
Accounting: Learn intermediate and advanced accounting theories and practices applied to areas such as business combinations and partnerships. Through 20 credit hours, you will also examine auditing and tax and cost accounting.
Communication: Focus on the foundation blocks of top-flight communication that translates into success in sales, marketing and leadership. Through 15 credit hours, you will additionally explore public relations, media literacy, interpersonal communication and group techniques.
As you earn your bachelor's degree in business administration online, you can be a member of Concordia's business club, Phi Beta Lambda. The club helps you develop communication, leadership and teamwork skills through active participation with other students, the community and the church. You will also have access to the Career and Graduate Fair, where you can develop and implement your communication, networking and presentation skills while gaining valuable industry insights.
Program Differentiators
Core Concepts
Concordia University, Nebraska's online business administration degree program helps students develop a strong foundation in advanced management, leadership and organizational skills that allows them to make an impact at an organization and make sound, ethical decisions in the workplace.
Concordia Nebraska

Online Business Administration Degree | BSBA | Concordia Nebraska: Learning Objectives

Students will be introduced to the theory, language and practice of financial and managerial accounting, focusing on primary financial statements, methods of costing, budget variances and more

Students will study the application of Christian ethics and practice to the conduct of business


Students will examine the legal rights and duties that arise from common business transactions, including contracts, personal property, insurance, estates and real property
Concordia Nebraska

Online Business Administration Degree | BSBA | Concordia Nebraska: Program Goals
Develop a broad set of management and leadership skills necessary for successful achievement of organizational goals
Gain an understanding of advanced business and management concepts and be able to integrate concepts from various business disciplines
Develop communication skills appropriate for use in the business and professional communities in which they will work
Build skills for effective use of computer technology and will gain an understanding of the impact of technology on organizations
Acquire the skills and attitudes to enable them to make sound ethical decisions in the workplace
Explain and apply the major concepts, theories and practices in strategic management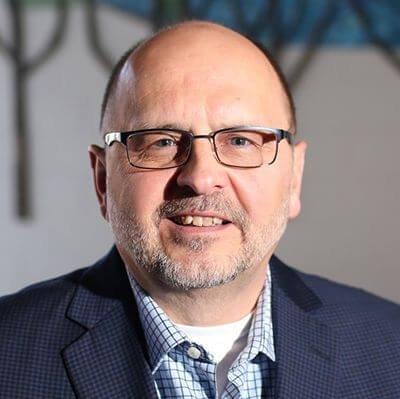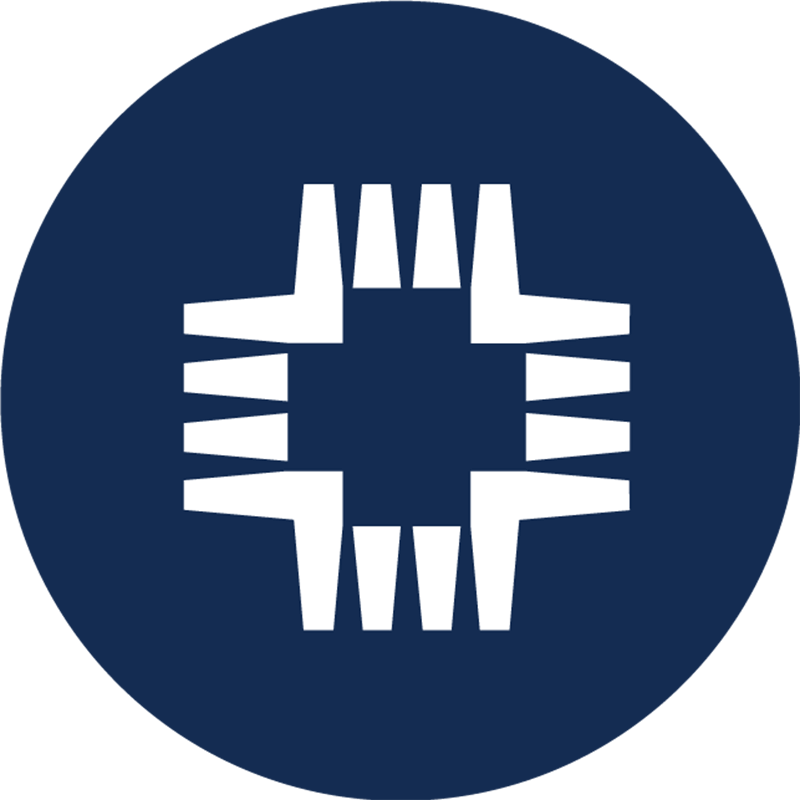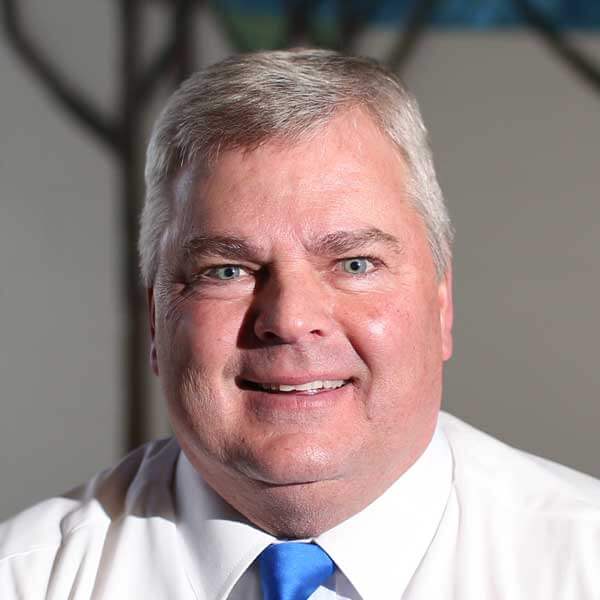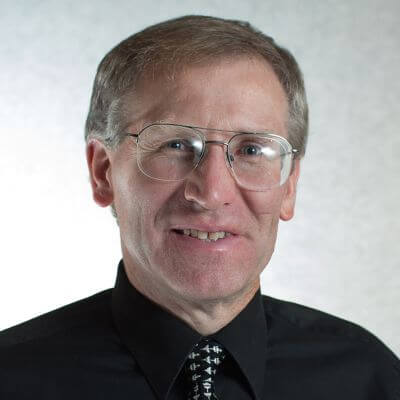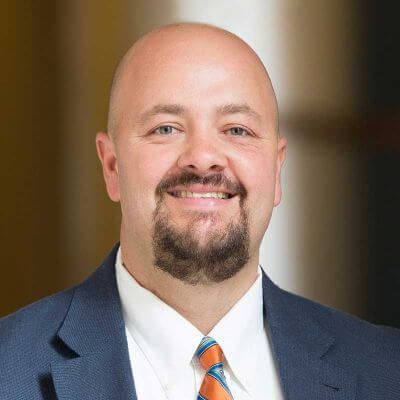 Business Administration Online Faculty
As experts in business administration online, our faculty and instructors bring years of experience to the classroom.
Meet the faculty
Concordia Nebraska

Online Business Administration Degree | BSBA | Concordia Nebraska: FAQs

What can I do with a business administration degree?

The doors to numerous career opportunities open up after you have earned your bachelor's degree in business administration online. Since business administration includes an array of areas and industries, you can pursue a career in human resources, marketing, accounting, sales or finance. You can pursue several managerial professions such as sales manager or operations manager.

What business administration internships are available through Concordia University, Nebraska?

Completing an internship in business administration can provide you with valuable industry insight and real-world experience. Depending on where you reside, there may be several opportunities for business administration internships near you.

Is business administration the right career path for me?

The skills you gain through an online business administration degree program are versatile, and there are many challenging and rewarding careers within the field. Perhaps you want to lead others, determine effective solutions to problems or use your analytical skills to determine ways to better a company's product or reduce costs. If you enjoy problem-solving, decision-making, leadership and improving processes, then a career in business administration may be right for you.

Do I need a graduate degree in business administration?

While you can get a career in business administration with a bachelor's degree, many executive-level professions require a master's degree. With a master of business administration, you can advance your career and stand out in the field. A bachelor's degree in business administration is a great stepping stone toward an MBA. Concordia University, Nebraska also offers an online MBA program with certificates that can help you reach your professional goals.

To help you transition into our MBA program, our Bachelor's to Master's Program lets you enroll in up to four MBA courses during the final 30 credit hours of our B.S. in Business Administration program. Through the program, you can complete one-third of your MBA credits while you pursue your bachelor's degree, allowing you to earn your MBA in as little as 12 months.
Concordia Nebraska

Business Administration - Online: Career Outcomes
Certified Public Accountant (CPA)
A Certified Public Accountant helps individuals and companies with financial planning, investments, taxes, mergers and acquisitions and more. CPAs offer objective consulting services in both financial and strategic areas; audit services, such as examining annual reports of public companies and forensic accounting services, also known as investigative or fraud accounting, where an accountant examines accounting records for evidence of criminal misconduct.
$43,020
Entry-Level Salary2
$69,350
Mid-Level Salary2
$122,220
Late-Level Salary2
Human Resource Specialist
Human resource specialists are in charge of employee relations, educational job training and handling compensation and benefits for employees. As a human resource specialist, you would use your behavioral science degree to identify and fill employment positions, conduct new employee orientation and work with current employees to help them understand their benefits and also handle disputes between employees or between an employee and the company you work for.
$36,270
Entry-Level Salary2
$60,880
Mid-Level Salary2
$104,390
Late-Level Salary2
Financial Analyst
Financial analysts help businesses and individuals make investment decisions. Financial analysts gather information and data about stocks, bonds and other investment opportunities and advise clients on prudent options to grow their financial portfolio.
$49,540
Entry-Level Salary2
$75,240
Mid-Level Salary2
$113,740
Late-Level Salary2
Marketing Manager
Marketing managers plan and direct the promotional advertising campaigns of companies to generate interest in a product or service. As a marketing manager, you might work with art directors, sales agents or financial staff members to develop and execute campaigns, and act as a liaison between your company and its clients.
10.1%
Annual Growth Rate2
$68,490
Entry-Level Salary2
$132,230
Mid-Level Salary2
$170,930
Late-Level Salary2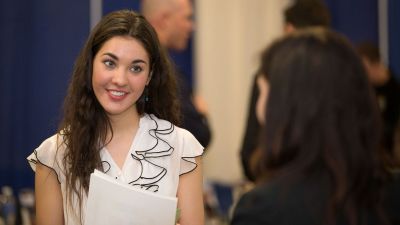 Business Administration
The business administration major provides a large scope of knowledge that will make you successful in a wide array of industries, from marketing to working in government to running a nonprofit organization.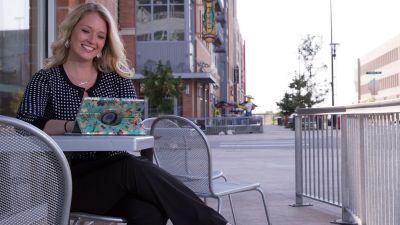 Explore the MBA
Live out your calling in an increasingly complex, globalized society and develop and strengthen your knowledge and skills to become an ethical leader in today's business environment with Concordia University, Nebraska's online MBA program. Through our master of business administration program, you will explore all aspects of business management and leadership to help you make sound decisions that will impact an organization's success.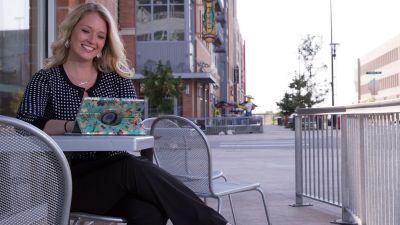 Online Graduate Business Certificates
With our online business certificate programs, you can immediately apply advanced knowledge and skills to your work. GMAT scores are not required for admission.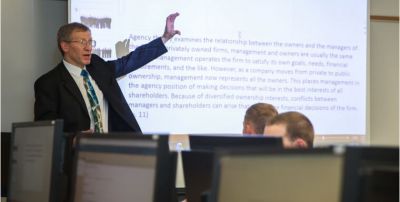 Accounting
A degree in accounting from Concordia University, Nebraska gives you the education to succeed in just about any aspect of the business world. Here, you get the foundation you need to become a certified public accountant, work for government institutions or become a partner in a private accounting firm. Pursue a career in finance or corporate management accounting, become an entrepreneur or find any number of other careers in accounting to ignite your passion for business.
1 Recent graduates attending graduate school or employed within six months of graduation.
2 Career salary and wages sourced from the U.S. Bureau of Labor Statistics.