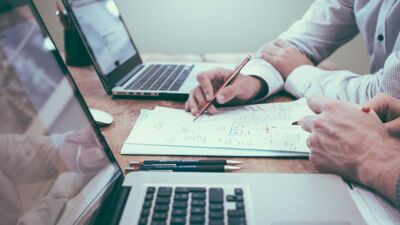 B.A. B.S.

Actuarial Science
100%
career outcome rate1
15:1
Student-to-faculty ratio
We live in an increasingly data-driven world, so it's no surprise that actuarial science is one of the most in-demand college programs available. Actuaries and other quantitative professionals deal in probabilities and statistics, and a degree in actuarial science combines elements of mathematics, statistics, data science and computer programming. Many industries are in need of those with actuarial science backgrounds, such as finance, business, sports or any other field that deals with numbers, risk analysis and strategic decision making. Concordia University, Nebraska's actuarial science program includes not only classes in business, mathematics and statistics, but also programming and data science, two areas that industry professionals in the field say are vital to a successful career in actuarial science. Not only that, but in the actuarial science program at Concordia, you'll also have the time in your schedule to explore a wide range of liberal arts classes, so you'll graduate as a well-rounded individual, ready to excel as an actuary. Concordia's Christ-centered community, rigorous academics and experienced faculty are designed to prepare you for all of the many vocations in which you'll serve after graduation.
Program Differentiators
Core Concepts
The actuarial science program at Concordia University, Nebraska helps develop students as analytical thinkers, who understand qualitative and quantitative data and who can use their God-given gifts to become leaders in their field.
Key Differentiators
The actuarial science program at Concordia University, Nebraska allows you to be part of a program that has a commitment to excellence and engaged faculty that equip you and your fellow students to go through life-changing experiences together on paths to a positive future.

Discover what makes the Concordia Nebraska business programs different
Concordia Nebraska

Actuarial Science: Learning Objectives

Students in the actuarial science program at Concordia University, Nebraska will learn to use math and statistics to evaluate risk and make strategic decisions.

Students will be introduced to core probability concepts needed for actuarial and quantitative work.

Students will be able to apply the process of discovery, insights, actions and outcomes to a given data problem in order to make their analytics as useful as possible.

Students will understand how to design a range of data-driven experiments and use data to predict trends.

Students will be able to execute fundamental data manipulation, visualization and analysis tasks.
Concordia Nebraska

Actuarial Science: Program Goals
Students in the actuarial science program at Concordia University, Nebraska will understand qualitatively and quantitatively the application of a wide variety of interest algorithms to diverse financial investments.
Students will possess robust qualitative and quantitative skills in the use of probability concepts and techniques.
Students will demonstrate advanced critical thinking, problem solving and programming skill in order to solve open ended data-based problems.
Students will be able to apply advanced statistical tools in order to build robust and scalable risk models.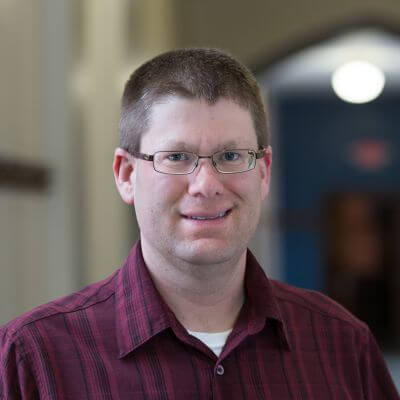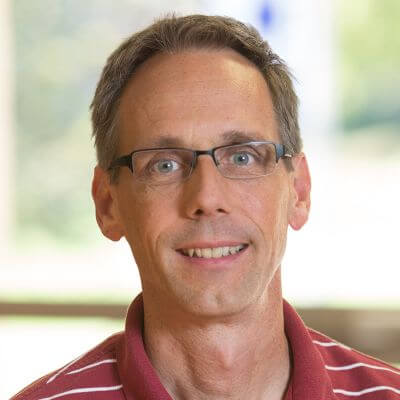 Actuarial Science Faculty
Concordia's mathematics faculty and instructors bring years of experience to the classroom.
Meet the faculty
Concordia Nebraska

Actuarial Science: FAQs

What is actuarial science?
Simply put, actuarial science is the study of risk. Actuaries use math, probability and statistics to determine the likelihood of certain events happening in the future. Evaluating future risks helps maintain the economic stability of organizations, to help them prepare for future events that may cause losses and take preventative measures.
What do actuaries do?
Actuaries determine risk and probability in a wide range of career fields. They analyze past data and use that information to determine how to prevent harmful events from occurring in the future.
An example of someone who would use actuarial science daily would be an insurance actuary, who calculates how likely a person is to have an accident in the future and how much damage that accident might cause. They are then able to calculate the expected amount that a person should pay insurance to cover that future event.
Actuaries might also work within organizations to determine pensions, employee benefits or stock market investments. Or they might help identify economic, financial and geopolitical risks that may affect a company's objectives and work with the company to mitigate those risks.
What kind of courses will I take in the actuarial science program?
In the actuarial science program at Concordia University, Nebraska, you'll take a base of mathematics and business classes such as calculus, linear algebra, statistics, micro- and macroeconomics and accounting. You'll also take at least one introductory computer science course.
For program-specific core classes in actuarial science, you'll take courses such as mathematical theory of interest, actuarial science and risk management, probability for actuaries and foundations of data analytics.
These courses, along with your general education and liberal arts requirements, will give you the knowledge and hands-on experience you need to have a successful career in actuarial science.
Concordia Nebraska

Actuarial Science: Career Outcomes
Actuary
Actuaries use mathematics, statistics and financial theory to analyze financial and economic risk for companies. Many actuaries work for insurance companies, though there is a need for actuaries in many fields to work with companies and organizations to mitigate risk and prepare for future events. As an actuary, you might be in charge of compiling and analyzing statistical data, estimating the probability and economic cost of future events and designing policies, investments and other business strategies to minimize risk and maximize profitability.
$63,260
Entry-Level Salary2
$105,900
Mid-Level Salary2
$206,820
Late-Level Salary2
Financial Analyst
Financial analysts guide businesses and individuals in decisions about where to spend money to attain the most profit. As a financial analyst, you might be in charge of recommending investments and portfolios for an organization, evaluating current and historical financial data to discover economic trends and assessing a company's financial information to determine its value.
$28,740
Entry-Level Salary2
$81,410
Mid-Level Salary2
$163,640
Late-Level Salary2
Statistician
Mathematicians and statisticians analyze data and apply computational techniques to solve problems. They apply mathematical theories to solve practical problems in business, engineering, science and other fields. As a statistician, you might design surveys or experiments to collect data, develop models to analyze the data and interpret and communicate your results.
$49,350
Entry-Level Salary2
$95,570
Mid-Level Salary2
$157,300
Late-Level Salary2
Concordia Nebraska

Actuarial Science: Related Programs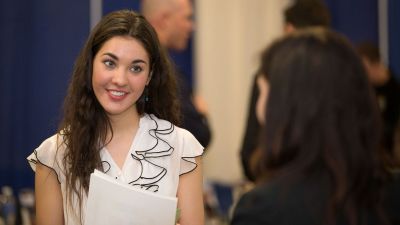 Business Administration
The business administration major provides a large scope of knowledge that will make you successful in a wide array of industries, from marketing to working in government to running a nonprofit organization.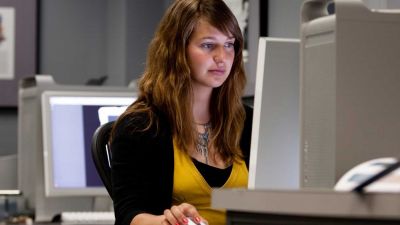 Computer Science
Concordia University, Nebraska's computer science program is designed to help you meet current and future challenges in technology- and application-related fields. Here, you can gain a strong fundamental foundation with an emphasis on practical functions of theoretical concepts.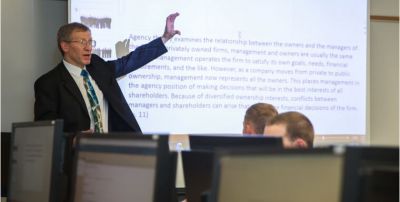 Accounting
A degree in accounting from Concordia University, Nebraska gives you the education to succeed in just about any aspect of the business world. Here, you get the foundation you need to become a certified public accountant, work for government institutions or become a partner in a private accounting firm. Pursue a career in finance or corporate management accounting, become an entrepreneur or find any number of other careers in accounting to ignite your passion for business.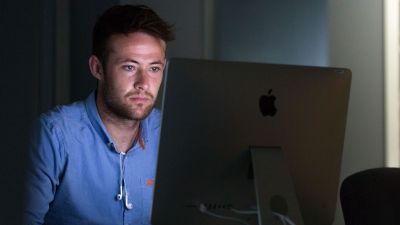 Management Information Systems
Management information systems is a dynamic career field focused on employing technologies in ways that help businesses and organizations achieve their strategic goals and operational objectives. Information systems have become increasingly important as technology advances, creating a high demand for skilled individuals.
Mathematics
Studying mathematics can help you develop basic skills such as arguing logically and rigorously, thinking abstractly, formulating and solving problems, analyzing data, and creating and analyzing mathematical models. As a math major, you will find yourself in demand by employers for careers in a wide spectrum of fields.
1 Recent graduates attending graduate school or employed within six months of graduation.
2 Career salary and wages sourced from the U.S. Bureau of Labor Statistics.