M.H.A.

Healthcare Administration
Courses
Healthcare Adminstration

Featured Courses

As a student in the master's in healthcare administration at Concordia Nebraska, you' ll have the opportunity to take specialized courses related to various aspects of the healthcare administration profession. These classes, designed to equip you for leadership and service in various healthcare administration careers, are taught by some of our esteemed faculty who have extensive experience in their fields.

Management of Healthcare Organizations

Review considerations related to the management of healthcare organizations focused on the key components of management, governance, organization structures, and other factors involved in healthcare management. Special emphasis on new structures and organizations designed to facilitate the transformation of the traditional healthcare organization. Students will develop an appreciation for the role of management in a variety of health care settings, e.g. hospitals, physician clinics, home health, etc.

3

credits

Health Information Technology

Introduction to health care information systems, with an overview of the information systems used in the health care industry emphasizing clinical information systems and the administrative applications of information systems in healthcare organizations. In addition to reviewing the various attributes of the different clinical and administrative information systems used in healthcare, competencies will be developed in aligning information systems with the overall management needs and strategic plans of healthcare organizations.

3

credits

Leadership And Organizational Behavior

This course is designed to increase students' effectiveness and skill in analyzing and understanding organizations and their attendant processes. Behavioral science concepts and theories are studied. Individual, group and structural behavior and concepts arepresented. Special emphasis will be placed on the importance of leadership and communications.

3

credits

Issues in Gerontology & Aging Studies

This course provides students with an overview of the field of gerontology, current issues in aging, government policy on aging, the economics of aging, as well as an introduction to careers in aging. Course includes basics of reading and using gerontological research.

3

credits

Healthcare Systems Leadership Implications

Leadership issues related to effective use of information technology to improve organizational and clinical performance are discussed. Fundamental concerns in healthcare organizations are reviewed including the planning, selection, acquisition, implementation, and evaluation of clinical and organizational information systems as well as patient/consumer applications. Considerations are given to clinical and business requirements, regulations and the changing healthcare environments. Other related issues covered include organizational strategy, governance and the interaction between healthcare professionals and information technology.

3

credits
Application is open!
Be a part of the next class of healthcare administrators.
Online Master's in Healthcare Administration

Sample Schedule of Courses

The following sample course of study is an example of the sequence of courses you might take in order to receive your degree. Please plan to discuss your actual course of study with your advisor, who can help you stay on track to meet your academic and professional goals.
Master's in Healthcare Administration Core Courses
Health Services Organization
Introduction to the health services delivery system. Analysis of the organizing, financing, and distribution of health services. Alternate delivery systems such as hospitals, acute care facilities, long-term facilities, prepaid practices, fee-for-services group practices, and others are examined. Forces shaping present and future health care are evaluated.
3


credits
Management of Healthcare Organizations
Review considerations related to the management of healthcare organizations focused on the key components of management, governance, organization structures, and other factors involved in healthcare management. Special emphasis on new structures and organizations designed to facilitate the transformation of the traditional healthcare organization. Students will develop an appreciation for the role of management in a variety of health care settings, e.g. hospitals, physician clinics, home health, etc.
3


credits
Healthcare Financial Management I
Introduction to fundamental financial management concepts and the financial skills necessary for managers at a variety of levels in healthcare organizations. Provides an overview of the financial functions in healthcare organizations integrating finance and accounting principles. Topics include: budgets, cash flows, break-even analysis, financial statements, investments, bond ratings, analysis & control, management of capital and decision analysis.
3


credits
Health Information Technology
Introduction to health care information systems, with an overview of the information systems used in the health care industry emphasizing clinical information systems and the administrative applications of information systems in healthcare organizations. In addition to reviewing the various attributes of the different clinical and administrative information systems used in healthcare, competencies will be developed in aligning information systems with the overall management needs and strategic plans of healthcare organizations.
3


credits
Health Outcomes & Quality Improvement
An introduction to quality management and performance improvement in healthcare with a focus on quality assessment, risk management, utilization management, outcomes assessment, and benchmarking to evaluate and improve health care services and patient safety. Provides exposure to a variety of quality tools including Six Sigma and Lean designed to measure performance and to foster continuous improvement.
3


credits
Healthcare Policy
Overview of health policymaking in the United States and the politics involved in the policymaking process. The course involves a study of participants in policy formulation, the micro & macro models of health policymaking, and the role of different government levels as well as discussions on the issues associated with healthcare planning and the interrelationship of agencies involved. Key factors influencing health policy are reviewed including political, social, economic, and institutional environments
3


credits
Health Law & Ethics
This course provides a foundational understanding of law and ethics for healthcare students, clinicians, and healthcare administrators. The course begins with an overview of healthcare torts, which is intended to serve as a background for thinking through particular issues discussed in the remainder of the course which presents ethical dilemmas that affect the health care institution and healthcare system. Focus will be discussing current topics in healthcare law and ethics each week. Additionally, the course provides groundwork for the introduction of case studies that can be used in practice in today's healthcare system.
3


credits
Strategic Management in Healthcare Organizations
Integration of the functional areas of health care organizations via the strategic planning process. Emphasis placed upon the identification of major strategic processes for healthcare organizations as well as policy and marketing issues related to the current and anticipated future healthcare environment.
3


credits
Practicum in Healthcare Administration
Foundational to the development of healthcare leaders is a learning process which seeks to accomplish three key objectives: to supplement didactic classroom materials with "real-world" experiences (joining of theory & practice), to allow students the opportunity to reflect and articulate on their experiences (reflective observation) and to allow students the ability to demonstrate their knowledge and skills (Cortelyou-Ward, K., Sumner, J. and Rotarisu, T. (2012). Expanding the definition of an internship: Embracing non- conventional graduate students. The Journal of Health Administration Education. 29 (4) 329-335). The 70- hour practicum provides the opportunity for students to gain exposure to a healthcare organization and demonstrate their professional healthcare competencies. Because students have a significant stake in making the practicum a meaningful experience, each student is responsible for finding a suitable healthcare organization in which to complete their practicum as well as a site preceptor to oversee their activities.
3


credits
Leadership Concentration
Healthcare Financial Management II
Introduction of key strategic financial topics and provides an understanding of third-party payers in reimbursement of healthcare services. Covers traditional managed care issues as well as Commercial/Medicare/Medicaid payers for healthcare providers, i.e., hospitals and physicians, together with developing methodologies including value-based purchasing, ACOs, population heath, CDHC and others.
3


credits
Leadership And Organizational Behavior
This course is designed to increase students' effectiveness and skill in analyzing and understanding organizations and their attendant processes. Behavioral science concepts and theories are studied. Individual, group and structural behavior and concepts arepresented. Special emphasis will be placed on the importance of leadership and communications.
3


credits
Human Resources Management
This course introduces and examines the major functions and processes of managing human resources. Theoretical and current issues will be addressed through class discussion and case analysis utilizing organization and managerial examples. Topics will include assessment of resource need, job description development, hiring practices, training program development, compensation, and benefit plan structure, and termination procedures.
3


credits
Gerontology Concentration
Issues in Gerontology & Aging Studies
This course provides students with an overview of the field of gerontology, current issues in aging, government policy on aging, the economics of aging, as well as an introduction to careers in aging. Course includes basics of reading and using gerontological research.
3


credits
Social Gerontology
The process of aging covers multiple academic and psychosocial disciplines. This course integrates social policy and professional practice into a broad knowledge base of science and research. Principles of gerontology research are reviewed.
3


credits
Long-Term Care Administration
Examines the transformation of long-term care and trends that will continue to shape the industry. Investigates the challenges and opportunities long-term care presents to professionals and consumers and evaluates the implication of regulations on long-term care.
3


credits
Health Information Technology Concentration
Healthcare Systems Leadership Implications
Leadership issues related to effective use of information technology to improve organizational and clinical performance are discussed. Fundamental concerns in healthcare organizations are reviewed including the planning, selection, acquisition, implementation, and evaluation of clinical and organizational information systems as well as patient/consumer applications. Considerations are given to clinical and business requirements, regulations and the changing healthcare environments. Other related issues covered include organizational strategy, governance and the interaction between healthcare professionals and information technology.
3


credits
Health Informatics
Review provided on the clinical, research and administrative applications of information systems in health services delivery with focus on electronic medical record systems, decision support systems, computerized order entry, telemedicine and consumer applications.
3


credits
Cyber-Security
Analysis of technical and policy issues surrounding the security of data and information held in clinical and patient database systems with a focus on health security and privacy policy and compliance issues. Discusses policies for the different threats faced by facilities together with the legal and business policies required for facilities and personnel.
3


credits
Population Health Concentration
Applied Epidemiology
Students will examine core principles of epidemiology and statistical evaluation of the impact of microbial diseases on the health of community- and clinic-based populations. The epidemiology and prevention of chronic diseases will also be emphasized.
3


credits
Principles of Health Behavior
This course provides a broad overview of the field of behavioral health, examining a variety of behavioral models and theories in order to better understand behavior change, health risk behavior and psychological/behavioral factors that affect physical conditions in individuals and populations. Emphasis is placed on applying theory to a variety of health concerns.
3


credits
Community Health
This course explores the nature, extent and causes of basic community health problems. Develop your understanding of the purpose, function, organization and administration of community health services at local, state and national levels.
3


credits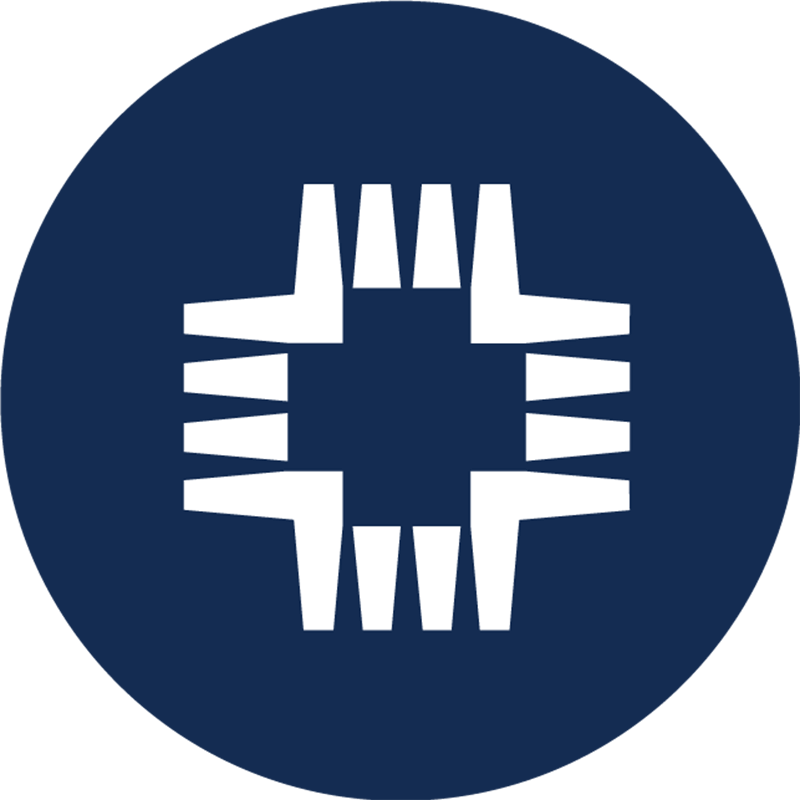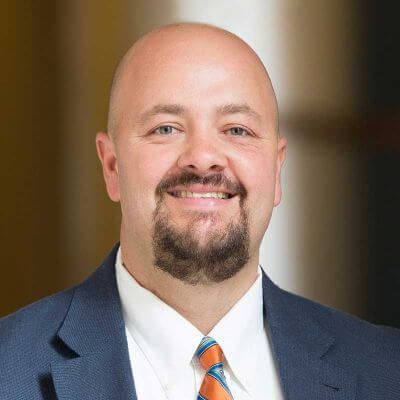 Online Master's in Healthcare Administration Faculty
As experts in healthcare administration, our faculty and instructors bring years of experience to the classroom.
Meet the faculty