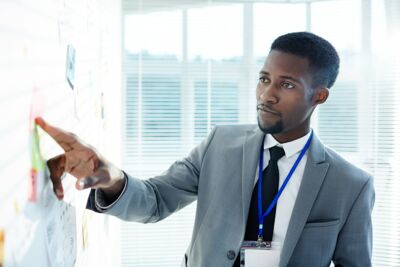 Save $2,000
in additional program costs using our MBA degree in marketing program's digital open educational resources rather than purchasing traditional textbooks.
Earn up to 6 credits
from your qualifying business career experience through our Prior Learning Assessment program. Save money and graduate sooner.
Class Type
100% online, 8-week courses
Accreditation
International Accreditation Council for Business Education (IACBE)
Time to Degree
Two years
Improve Your Marketing Strategies Working With Renowned Experts
According to recent research from DataReportal, people from around the world spend an average of nearly seven hours every day looking at a screen. This time includes at least two hours and 25 minutes scrolling through social media. These hours provide ample opportunities to reach digital consumers and grab their attention with engaging advertising. That's why, as technology and social media continue to evolve, it's more important than ever that business leaders keep up with changing marketing strategies.
An MBA with a marketing concentration from Concordia University, Nebraska is the easiest and most affordable way for you to master the latest marketing techniques and strategies to improve job prospects or move up to a leadership role in your current organization. With a Lutheran, Christian tradition of rigorous academics, our two-year MBA in marketing program provides you with the necessary knowledge and experience to create marketing campaigns that will stand out from the crowd and get your company—and you—noticed.
Information Sessions
Learn more about our programs at one of our next information sessions.
You may register for an information session by clicking "RSVP" next to your desired date and time.
Information sessions run approximately 20 minutes. During these meetings, we will discuss the program formats, application process, financial aid, payment plans and questions that you may have.
Marketing MBA Program Highlights
As an MBA marketing student at Concordia Nebraska, you'll benefit from our distinctive and balanced blend of research and hands-on experience with real clients. We offer a faith-based educational experience that prepares you to be an ethical entrepreneur and leader whose business strategies are informed by your personal morals.
An online MBA in marketing with value(s): Earn your marketing MBA from a Lutheran university that values the development of the whole individual—academically, emotionally and spiritually.
A hands-on MBA degree in marketing program: Graduate with a robust portfolio thanks to our project-centered courses that let you work with existing organizations to design or refine their marketing strategies.
A marketing MBA that works with your schedule: Finish your online MBA in marketing in about two years while you work. New graduate courses begin every eight weeks, which means you can enroll at the start of any eight-week session.
An accredited MBA degree in marketing: The International Accreditation Council for Business Education recognizes our program for its excellence. Graduate knowing you received a distinctive and respected master's degree from a globally renowned university.
Request Free Program Info
Start your journey today by filling out this quick form and one of our enrollment counselors will be in touch soon.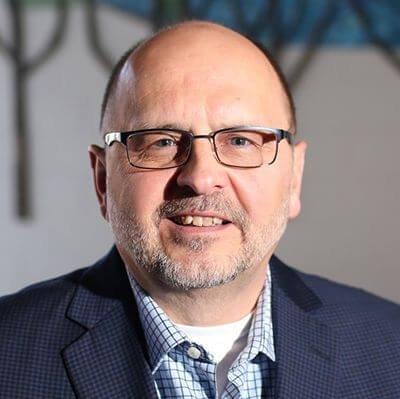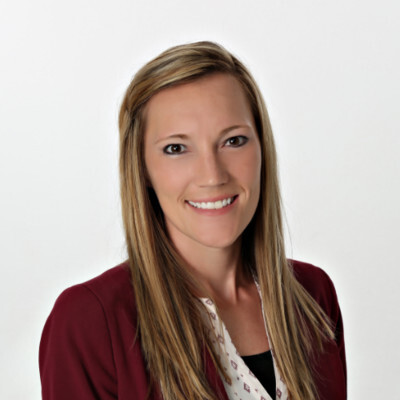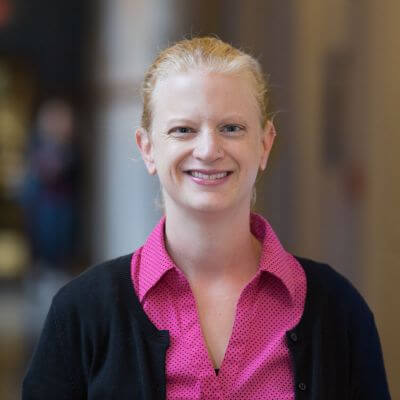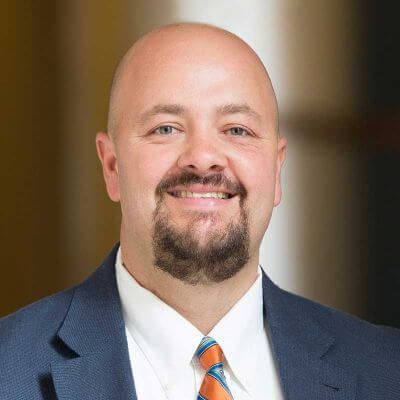 Marketing MBA Program Faculty
Our MBA in marketing faculty are experts in their fields, with years of ethically responsible work and teaching experience.
Meet the faculty
Careers for MBA Marketing Graduates
Most of our graduate students earn an online MBA in marketing to enhance their current skills and stand out within their current organizations. Others are just beginning their business careers and want to set themselves up for success on the job market.
Our MBA in marketing can prepare you for various positions, such as:
Marketing manager
Public relations specialist
Market researcher
Director of sales
Brand manager
Media strategist
Online MBA in Marketing Program Curriculum
Through our 100% online program, you can work at your own pace from the comfort of your home. We strive to be flexible and honor your many callings and commitments in life during your study while also striving to stretch, challenge, inspire and equip you to thrive as a business leader—now and in the future.
Our MBA degree in marketing program offers exciting experiences in the classroom and in the field to provide you with a balanced graduate degree. In your course work, you'll explore how companies design, implement and maintain successful marketing strategies.
Some of the core courses for our online MBA in marketing include:
Effective Decision-Making and Communication
Human Resources Management
Managerial Economics
In addition to these core courses, you'll also take three courses for the marketing concentration:
Social Media
Marketing Research
Advertising Management
MBA degree in marketing Program Goals
After graduating from Concordia Nebraska's online MBA in marketing program, you'll have the skills and knowledge to:
Create effective and engaging marketing campaigns across multiple channels
Use the latest technology and research methods to analyze and optimize advertising strategies
Respond to common business issues as a critical and ethical leader
Apply extraordinary written and oral presentation skills to professional communication
MBA degree in marketing Program Financial Aid
At Concordia Nebraska, we take pride in offering one of the most affordable and high-value MBA marketing degrees available. View MBA in marketing program costs and financial aid.
Programs Related to the Marketing MBA Program at Concordia Nebraska
Interested in earning an MBA from Concordia Nebraska but not sure which concentration is right for you? Check out our other MBA degree paths: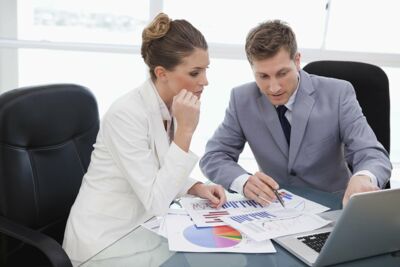 MBA Accounting
Advance your career with an MBA in accounting from Concordia University, Nebraska. Become a knowledgeable and trusted expert in this ever-growing field.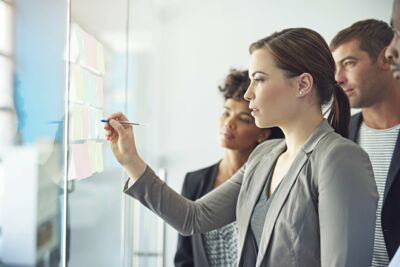 MBA Human Resources
Earn your MBA in human resources from a Lutheran university that prioritizes the development of the entire individual—academically, emotionally and spiritually.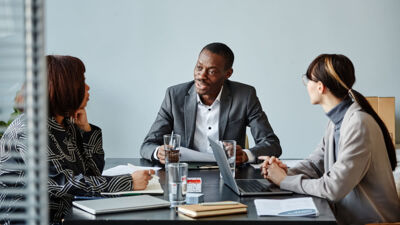 MBA Nonprofit Management
The Master of Business Administration degree with a concentration in Nonprofit Management from Concordia University, Nebraska is designed for those who want to serve as a leader in a nonprofit organization. Hit the ground running as an ethical leader in the nonprofit sector with Concordia's nationally accredited curriculum which has been developed and is taught by active business and nonprofit professionals.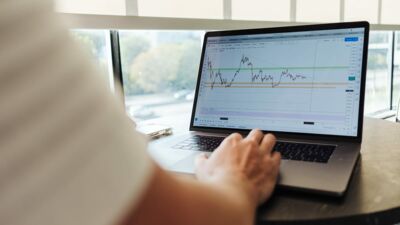 MBA Finance
Concordia University, Nebraska's MBA in finance program is designed for those who have a desire to be both an entrepreneurial and ethical leader, while also developing expertise in financial areas that are sought after by organizations that thrive on long-term investments and vision.
1 Recent graduates attending graduate school or employed within six months of graduation.