Computer science is so much more than everyday computing. A degree in computer science prepares you to use technology to solve problems. You can learn to write software to make computers do new things or accomplish tasks more efficiently. You can create applications for mobile devices, develop websites, and program software. You can work anywhere, from a big tech firm or a government agency to a nonprofit or startup company.

Concordia University, Nebraska's computer science program is designed to help you meet current and future challenges in technology- and application-related fields. Here, you can gain a strong fundamental foundation with an emphasis on practical functions of theoretical concepts.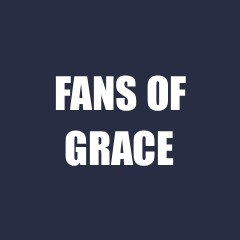 10:1
Student to faculty ratio
Experience Concordia's Math & Computer Science Department
Computer Science
Sample Academic Outcomes
Careers
Software Engineer
Programmer/Analyst
System Network Administrator
Director of Information Technology
Director of Application Development
Network Supervisor
Senior Biostatistician
Professor
Graduate Schools
University of Colorado
University of Kansas
US Navy Nuclear Propulsion Officer Candidate Program
DigiPen Institute of Technology
University of Michigan-Ann Arbor
University of Texas at Brownsville
Concordia Seminary
University of Arkansas
ACM North Central North America Programming Contest
Each year, Concordia sends teams of three to the ACM North Central North America Programming Contest. The contest consists of a five-hour long session, during which teams compete by writing programs to solve a series of problems. The team that solves the most problems in the least amount of time wins the regional contest and goes to the world competition.
Computer Science Club
The Concordia University Computer Science Club is an organization dedicated to providing students with an informational and social network of individuals interested in computer science. You don't have to be a computer science major to join!
Skilled Faculty
Our faculty work in both academics and computing services. Every day, they apply the skills they are teaching. All of our computer science faculty have doctorates, as well as years of practical experience outside the classroom. The combination of their level of education and applied skill is unparalleled.
Computer Science
Sample Course Schedule
Semester 1
CS

131

Computer Programming I

3

The development of skill in translating problems into algorithms and implementing these algorithms into a high-level programming language. An emphasis will be placed on good programming style including structured programming techniques. An overview of the organization and operation of a computer system will be given.

9

12
Semester 2
CS

141

Computer Programming II

3

Continued development of discipline in program design, writing, testing and debugging with C++ as the high level programming language. Algorithms to be studied include internal sorting and searching methods, string processing, and the manipulation of data structures: arrays, stacks, queues, and linked lists.

9

12
Semester 3
CS

231

Introduction to Computer Systems

3

An introduction to the architecture of a computer system at the hardware register level. In addition to a general discussion of the organization of a central processing unit specific examples of both CISC and RISC architectures are discussed in detail.

13

16
Semester 4
CS

241

Introduction to Computer Organization

3

An introduction to logic design including properties of gates and flipflops, the design of simple logical networks, representation of information as digital signals, and implementation of arithmetic operations. The mechanics of information transfer and logical control within a computer system will be studied. Laboratory work circuits and breadboards is an essential component of this course.

CS

251

Introduction to File Processing

3

Storage, manipulation, and retrieval of information stored in large files on bulk storage devices such as disks and tapes. Organization of file systems including relational databases is a key topic. Algorithms for manipulating data structures appropriate to file processing are discussed

10

16
Semester 5
CS

261

Operating Systems and Computer Architecture I

3

An introduction to the concepts of operating systems with an emphasis on the inter-relationship between the operating system and the hardware architecture of the computer system.

CS

344

Data Structures and Algorithm Analysis

3

A course which will apply analysis and design techniques to non-numeric algorithms which act on data structures. Algorithm analysis and design criteria will be utilized in the selection of methods for data manipulation in such areas as database management, memory management, and system design.

10

16
Semester 6
CS

348

Discrete Structures

3

An applied course in discrete mathematical structures emphasizing their application to computer science. The course will relate mathematical concepts such as sets, trees, graphs, logic, combinatorics, relations and groups to computer science problems and applications. Computer science topics integrated into the course include data structures, algorithm design and algorithmic analysis and testing.

CS

361

Operating Systems and Computer Architecture II

3

A course to continue the development of operating systems and computer architecture. Concurrent processes, name management, resource allocation, protection and access implementation, and advanced implementations of pipelining, parallelism, user interface considerations, networking, and distributed systems will be studied.

10

16
Semester 7
CS

334

Organization of Programming Languages

3

An applied course in programming language constructs emphasizing the run-time behavior of computer programs. The course provides an introduction to formal and theoretical aspects of programming languages and will include a comparison of many current languages.

13

16
Semester 8
CS

351

Database Design and Management

3

Principles for the design and management of database systems including data and storage models; relational, hierarchical, and network models and associated access operations, relational algebra and calculus; inquiry languages; normalization; logical and physical database design; distributed systems; and concurrency, integrity, and security issues. Emphasis on database planning and implementation through applications using a database system.

13

16