A degree in art education from Concordia University, Nebraska gives you a broad range of skills with studio- and design-based courses that provide models for both learning and leading in a classroom. Coupled with coursework in art history, you will gain exposure to a variety of media, technology, and art methods, all of which prepare you to be an art educator in an elementary or secondary classroom.
The art education program prepares you to enter the teaching profession through a balanced art curriculum of practical and theoretical content. Concordia's Saturday Art School is a unique extra-curricular experience that places art education majors in the classroom as teachers working directly with children.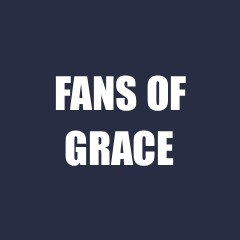 15:1
Student to faculty ratio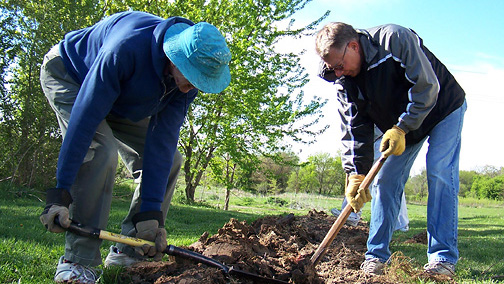 Experience Concordia's Art Department
Art Education
Sample Academic Outcomes
Careers
7-12 Art Teacher
Art Teacher
Art Teacher
Software Developer
Art History Teacher
Student Teachers
Concordia Lutheran High School
Valley Lutheran School
Rockford Lutheran High School
Concordia Lutheran High School
Lutheran High School North
Raymond Central Elementary
Brommer Hall
With the only entire building dedicated to the fine arts in the GPAC conference, Brommer Hall is designed for student to interact, support and strengthen all aspects of their art disciplines.
Red Path Gallery for Art
Nestled in downtown Seward, the Red Path Gallery for Art provides an opportunity for students and the community to showcase, critique and collaborate on art projects.
Center for Liturgical Art
The Center for Liturgical Art was established as an institute of Concordia University, Nebraska to create a program capable of spreading the Gospel through art while allowing students the opportunity to learn about being an artist in the Church.
Art Club
An organization run entirely by students in the Art Department, the art club provides you with an opportunity to grow in your art through collaboration with your classmates.
Art Education
Sample Course Schedule
Semester 1
ART

100

Tools, Materials and Safe Process

Conceived as a broad-based, integrative approach to learning as well as making, the Tools, Materials and Process entry-level studio experience explores the basic principles of constructing, fabricating, and using materials for image and object making. Basic skills with studio hand tools, power equipment, material handling, and applicable safety procedures will be emphasized as applicable to working as a student in the Art department. Course fee.

Foundation in the basic perceptual, expressive and design aspects of drawing; use of various black and white media and diverse subjects.

Explores capturing, digitizing and editing images with an emphasis on meeting aesthetic and technical requirements of the graphic design industry. Students will learn to color-correct, manipulate, retouch, enhance and composite digital images.

Art

203

Two-Dimensional Design

Explores the elements and principles of composition, systems of organization, and the exploration of two– dimensional media. This course provides an analysis of the interaction between visual subject matter, form and content. Emphasis on perceiving formal relationships in natural and artistic context

Educ

101

Teaching as a Profession

Introduces a broad picture of K–12 teaching as a career in Lutheran schools, other private schools and public schools. Students will be introduced to the teacher education program and guided in the process of application to the program. Participation in at least 10 hours of focused K–12 classroom observations required.
Semester 2
Visual Studies will place an emphasis on the development of higher-level critical thinking skills and a broad introduction to the aesthetic vocabulary of form, concept, criticism and historical theories in the visual arts. Students will develop skills to articulate and defend critical positions about artists, works of art and art exhibitions.

Art

205

Three-Demensional Design

A course in Spatial Dynamics. An essential foundation, providing a strong understanding and use of made objects in space, simultaneously shaping space. Students explore objects in space and time, and explore space and time in objects. In doing so, they learn about the structure of form, the power of design and the use of design as a means to expression and craft. Students are encouraged to investigate the potential of a range of materials and working processes.

Drawing II will place an emphasis on landscape and still life subject matter. Both traditional and experimental approaches will be considered.

Cover a range of concepts, traditions and techniques that are specific to the discipline of ceramics. Projects will revolve around the topics of space, structure and form. Techniques and processes including hand building, surface treatment, wheel thrown techniques and glazes will be covered. Through making, skills will become more developed providing a higher sense of confidence with the medium while allowing for more control over objects and projects.

Educ

201

Introduction to Education

An orientation to the field of education with an emphasis on the service role of the teacher. Historical, philosophical, and sociological foundations of American public and private education are explored. Current trends and issues are examined.

EDPS

210

Educational Psychology and General Methods

The essential conditions (factors) which facilitate learning and transfer; theories of learning, general and specific abilities, the importance of self-esteem, best practices in the evaluation of aptitude, achievement and other aspects of human development.
Semester 3
A historical survey of the art and architecture of European and near Eastern cultures prior to the Renaissance; art of Islam, Oceana and the native arts of the Americas.

The concepts and materials of sculpture are inextricably bound together. This course is a rigorous introduction to the major issues and techniques of sculpture, including a critical dialogue in contemporary sculpture. The course will be structured around an intensive investigation of several diverse ideas that make sculpture, such as: carving, casting, constructing, fabricating, space installation and social context.

Psy

324

Psychology of Exceptionality

This is a survey course which attempts to develop an understanding and appreciation for students with special needs. Characteristics of those with learning disabilities, physical challenges, behavioral disabilities, developmental delays, hearing and vision impairment, and giftedness are studied.
Semester 4
A study of painting, sculpture and architecture from early Renaissance through 19th century styles. The art of the Eastern cultures of China and Japan will also be explored.

Exploration of basic technical and expressive possibilities in painting that deal with a variety of problems in basic structure, elements of space, and surface quality.

EDUC

231s

Classroom Organization and Leadership

This course is designed for Middle Level and Secondary program students. Content will focus on foundations for classroom leadership in planning and implementing a positive learning environment. Classroom set-up and space organization, development of rules and procedures, and intervention strategies for managing and maintaining student behaviors and engagement will be addressed.

Educ

346

Instructional Technology

Technology has changed the way we work and live in such a profound way that the ability to use it effectively has been widely recognized as a new literacy. Students are expected to use technology to create, innovate, critically think, problem solve, communicate, and collaborate. Teachers must possess the knowledge and skills necessary to lead students in using current technologies in a responsible and beneficial way. Most importantly, they must have a fundamental understanding of its importance in teaching and learning, thereby creating a willingness to learn and integrate the technologies of the future. This course will offer a practical and hands-on exploration of using technology in the K-12 classroom.
Semester 5
Exploration of the unique properties and potential of the watercolor medium; various styles and techniques.

A study of the diverse movements within the fields of painting, sculpture, architecture and photography from the beginning of the 20th century to the present time. Recent developments in art theory will be emphasized.

Students learn to use selected printmaking techniques such as woodcut, etching, drypoint, aquatint, screen printing.

Educ

424

Differentiated Instruction

The course will prepare teacher candidates to meet the diverse needs of ALL students, including the culturally diverse, gifted, at-risk, second language learner, and those with special needs, in inclusive educational settings. It will provide pre-service teachers an overview of special education and the federal laws which govern the education of these students today. Attention will be focused on the process of identifying the individual needs of students and creating effective teaching techniques to address those needs, primarily through the use of differentiated instruction.
Semester 6
Art

190

Introduction to Graphic Design

Creative development of ideas, effective communication and correct technical reproduction of the graphic design process. Course fee.

Art

425

Collage and Mixed Media

A study of the history and theory of collage. Exploration of the unique characteristics and potential of two dimensional collage, assemblage relief, and installation. Conceptual development through the presentation of various techniques, theories, and approaches.

Educ

470

Content Area Literacy

Considers the processes of reading in the various subject matter fields by which one recognizes words, copes with specialized vocabulary, comprehends, and uses printed information. Stresses the location of the student's present reading levels, the selection of instructional techniques to fit the learning style of the student, and the choice of materials appropriate for the ability level, reading levels, and interests of the secondary student. Assists the pre-service teacher in learning how to integrate the teaching of reading skills while teaching specific content. Field Experience required.
Semester 7
Art

235

Basic Digital Photography

Explores photography as an art medium. No previous experience in photography is necessary, but drawing and design should be considered very important prerequisites. This is not a course in technical, applied, commercial, or professional photography, and we are not concerned with conventional problems, routine, or formula solutions. Specific, unique seeing is our goal and success is incumbent upon the ability to explore, with an open mind, a number of visual possibilities. The main emphasis and activity will be the production of acceptable pictures through the control of light, camera function, digital production, printing, and group critiques.

Art

301

Methods of Art Education

Prepares to teach art history, art criticism, art production, and aesthetics in the elementary classroom. Provides opportunity to identify, understand, and evaluate children's art work. Explores two and three dimensional media and the production of an art curriculum.

A guided plan of study resulting in a professional print and digital portfolio, resume', job search process, business interview etiquette and attire, and planning for post-graduate career opportunities.

Theo

381

Christian Teacher's Ministry

The course applies Biblical and theological principles of vocation, ministry, and the two kingdoms to the teacher of the church and the priesthood of all believers. Study of Scripture, standard historical documents, and current practice in calling, placement, and congregational life focuses on the identity of the teaching minister in parochial education and the Christian teaching in public and private education.
Semester 8
Educ

301

Principles of Secondary Education

The purpose of this course is to review and further develop instructional planning, models of teaching and classroom management in today's Lutheran and public secondary schools. Segments include skill development as teachers, leaders and learners affecting successful middle and secondary school teachers. Segments also include assessment strategies, multicultural education, mainstreaming, master teachers' reflections, interview procedures, and the Christian teacher's mission.

Educ

377

Secondary Methods in Art Education*

Philosophical and practical direction in methods and techniques used in teaching art on the high school level.

Educ

385

Student Teaching I/II in the Secondary School

Students are assigned to teach grades 9–12 under the direction of the supervising teacher(s) in the students' teaching field(s).