At Concordia University, Nebraska, you can combine the M.Ed. in Curriculum and Instruction degree, an innovative, inquiry-based program, with the coursework required by the State of Nebraska for an English as a Second Language (ESL)/English Language Learner (ELL) endorsement. The combined program provides you with a solid foundation in ESL/ELL teacher training and the professional development needed to help you become a forward-thinking teacher or administrators.
The goal of this program is to provide you with an opportunity to develop a differentiated curriculum that meets the needs of diverse learners and implement best practices to help improve your students' performance and understanding.
Our C&I courses are taught by academic professionals and educational practitioners (master teachers in the field: principals and administrators); you will learn how theory can be applied to enhance real-world skills. The C&I program's practicum-based approach starts from your very first course, applying what you learn to actual classroom settings. This supportive approach builds confidence as you gain knowledge and experience.
Curriculum & Instruction with ESL/ELL Emphasis
Program Goals
Get On Your Way
The next start date for Curriculum & Instruction with ESL/ELL Emphasis is Monday, Aug 27.
Curriculum & Instruction with ESL/ELL Emphasis
Courses
Curriculum & Instruction with ESL/ELL Emphasis
EDUC

534

Empowering Teachers as Leaders

This course introduces the concept of teacher leadership and its value in the field of education today. This course will explore what it means to be a teacher leader in various environments, to be advocates for students, to participate meaningfully in school reform and/or renewal processes, and to articulate knowledge of content, pedagogy, and other teaching/learning.

EDUC

501

Contemporary Thought in Education

This course provides an examination of the theoretical and philosophical bases for contemporary educational patterns; and current educational issues. Interests of the participants will determine the areas of application to private and public education.

EDUC

594

Research Evaluation and Design

This course emphasizes the development of skills in qualitative and quantitative research methods, and the evaluation of various forms of existing information, with emphasis on the ability to relate this information to personal professional practice.

PSY

511

Psychological Foundations of Teaching and Learning

A study of selected theories of learning and their implications for the classroom setting. Applications of psychological principles and research to instructional situations with an emphasis on those that involve a Christian setting.

EDUC

531

Differentiation of Instruction to Improve Student Achievement

This course reviews theory-based differentiated models of instruction that will provide practitioners with a strong background in a variety of instructional modalities. In this course students will discover what is old and what is new. They will learn how to determine important differences in their students' points of entry to their classroom and uncover implications for class management; for working with students and parents; and for creating fair and appropriate assessments. This course balances information with practical applications and includes material for teachers across grade levels, personal styles and philosophies of teaching.

EDUC

506

Integrating Technology into the Classroom

This course is designed to provide students with an understanding of the role of technology in the 21st century classroom. Students will explore current research, design models, tools, and instructional strategies that support the use of technology to enhance teaching, learning, and assessment. Students will be expected to use course information to design an instructional unit that effectively integrates technology as a tool for enhancing the learning environment.

EDUC

524

ESL/ELL Instruction

The purpose of this course is to introduce students to the theory and practice of second language teaching and learning.

EDUC

525

ESL/ELL Curriculum and Assessment

The purpose of this course is to introduce students to second language curriculum selection, evaluation, and development as well as assessment and evaluation of second language learners.

EDUC

623

Linguistics for Educators

This course provides a rigorous overview of the elements of English linguistic study and its application to English language learning and teaching. The course examines grammars and theories of English, language diversity and change, language acquisition, and philosophy and application of language study and teaching.

EDUC

526

Language and Culture

Language and culture are two multidimensional and constantly changing phenomena that are integrally connected to everything that happens in the world. As any language is culturally conditioned, any culture is linguistically defined. Therefore, the main goal of this course is to examine the relationship between language and culture, as well as their effect on community, identity, beliefs, and values. This course guides the student in directly applying an understanding of language and culture to classroom practice and curriculum development.

EDUC

540

Curriculum and Instruction Capstone

The capstone course is an opportunity for students to demonstrate that they have achieved the goals for learning established in their professional development plan. This project should take into consideration all of the courses leading to this degree and focus on a student's personal interest area(s) as they relate to improvement in two of the INTASC teaching standards.

EDUC

527

ESL/TESOL Capstone

This course is designed as a culminating experience for the ESL/TESOL graduate programs. Students are asked to reflect on key areas of learning and application that they have encountered throughout the ESL/TESOL graduate curriculum. The students will also critique and analyze various aspects of their fieldwork experience. All required documentation related to coursework and fieldwork experiences will be collected and reviewed.

SOC

565

Serving and Leading in Community and World

This course provides an in-depth examination of vocation, professional and organizational development and the ways educators, building on their personal beliefs and values, enact authentic service and leadership in a variety of contexts. Using the framework of evangelical Lutheran Christianity, participants explore, analyze and clarify, and apply vocation to their community and to the world.
Total Credits

39

Total Courses

13

Course Length

8 weeks
A common core of required coursework designed to increase graduate students' skill levels and knowledge base (21 credit hours)
ESL/ELL coursework aligned with the requirements for ESL/ELL endorsement certification in the state of Nebraska (12 credit hours)
A capstone project in each students' interest area meeting goals of their personalized professional development plan (6 credit hours)
Curriculum & Instruction with ESL/ELL Emphasis
Similar Programs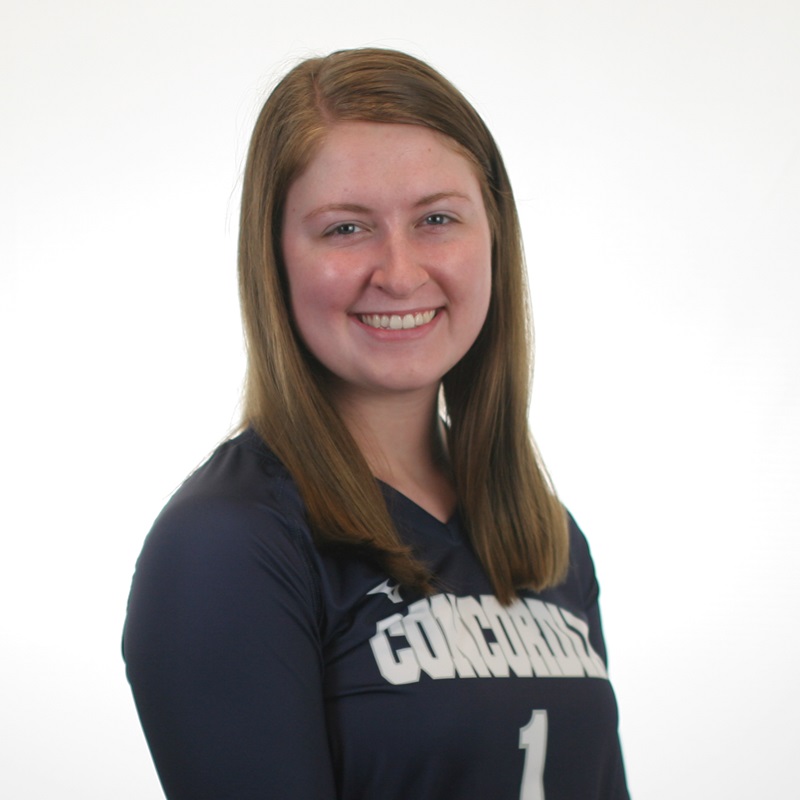 Hassle-Free Highlight
Concierge Registration
Our team of enrollment specialists will navigate the course enrollment process for you from day one, thereby eliminating all the stress and hassles of ensuring you're registered for the correct course. You receive the guarantee that you're progressing through your classes in the perfect order and on-track to finish your master's degree.
Discover more hassle-free highlights
Curriculum & Instruction with ESL/ELL Emphasis
Delivery Options
We provide you with options so you can earn your degree in the way that works best for you.
On Campus
Conveniently located five minutes from downtown Lincoln, Nebraska
Structured programs/class times—meet once per week
Enhance your experience through social interaction with peers
Comfortable, professional facilities in which to learn and study
Apply Now
Hybrid
Face-to-face access to peers and instructors
Convenience of online courses with a flexible on-campus option
Variety of learning environments enhances your communication skills
Work independently and as part of a group
Apply Now
Online
Control your schedule and pace with flexible class options
Self-paced—study when it is convenient for you
Your classroom is available from the comforts of your home
Learn from instructors with diverse backgrounds from around the world
Apply Now