As a society, we're living longer. The elderly population is rapidly increasing, and professionals skilled at working with this growing population are in high demand. If you're interested in serving older adults in this expanding career field, consider applying to Concordia University, Nebraska's Master of Human Services (M.H.S.) with a concentration in Gerontology online degree program. You'll learn about everything from current issues in aging to the economics of aging, and prepare to work in a variety of settings, including hospitals, hospices, older-adult ministries and more.
Offered online, this inspiring and practical degree from Concordia University, Nebraska can be earned within two years and is taught by a team of experts who will teach you everything you need to know to become the servant leader you aspire to be. While a background in psychology, sociology, or community service would be a great fit for this program, it is designed to equip compassionate college graduates with the skills needed to excel as an effective advocate for older adults.
Gerontology
Program Goals
Understand and discuss lifespan development and individual aging issues and topics
Conduct training, research, programming, service, and curricular development in the field of aging
Offer servant-leadership based professional services to mature adults
Understand unique challenges of aging populations, including communication, transportation and access to care
Interact with an aging society while also comprehending the implications that our aging institutions have for ministry, services, and policies
Get On Your Way
The next start date for Gerontology is Monday, Mar 5.
Gerontology
Courses
Total Credits

36

Total Courses

12

Course Length

8 weeks
Concordia University, Nebraska's Master of Human Services is a 36 credit-hour degree program.
Core Courses
MHS

500

History and Foundation of Human Service Systems

Study the foundations of human services from a broad perspective and examine the philosophies, values, concepts, trends, challenges, and opportunities. Students will be equipped with the ability to demonstrate an understanding of the history of human services, giving special attention to the development of human services and the future scope of the field.

MHS

514

Policy, Programs, & Services

This course analyzes the development of human services legislation throughout history. Students will study both the historical and current relationship between social policy and public policy and assess how this influences the development of human services programs and the provision of services.

MHS

533

Intercultural Communication in Counseling, Health & Human Services

Study the cultural practices that influence communication between individuals and groups of differing cultural/racial backgrounds, with particular emphasis on the impact in health and human services. This course will provide students with an understanding of the uniqueness of cultures, the resulting variations in communication styles and preferences, and strategies and skills for successful communication across cultures. Students apply these skills to their chosen field through activities related to culture-specific services in their geographic and professional scope.

MHS

543

Leadership and Organizational Behavior

Emerge as a leader by analyzing and understanding organizations and their processes. Students will examine concepts and theories of behavioral science through individual, group, and structural behaviors. Students will apply learned concepts and theories to the prediction and management of human behavior in organizations, using theories and models to help understand human behavior and predict organizational outcomes.

MHS

550

Issues in Human Service Administration

This course introduces basic theories, practices, and relevant issues in human service agencies. As a result, students will develop skills to work effectively within an organization, hone their observational skills, and understand political dynamics of service delivery groups.

MHS

555

Life Span Development

Examine the interdisciplinary development—physical, cognitive, psychosocial and spiritual—at each stage of growth in the individual and family life cycle. The establishment of a spiritual foundation that supports family life ministry and relationships with others is discussed.

MHS

560

Professional Ethics

This course emphasizes the integrity of the human service profession. The course offers a brief introduction to theological ethics and then focuses on the practical issues in personal morality faced by human services workers, families, and society. Ethical concepts as they relate to the universal principal to do no harm to those you serve are also explored.

MHS

570

Managing Volunteers

Many organizations have a volunteer base that provides support for the organization. The quality of support received from volunteers depends on how the staff works with and utilizes the volunteers. Often organizations determine how they are going to recruit volunteers and do not do anything to plan for successful volunteer engagement. This course will help you identify the many issues organizations must consider when utilizing volunteers.
Gerontology Concentration
GERO

500

Issues in Gerontology & Aging

This course provides students with an overview of the field of gerontology, current issues in aging, government policy on aging, the economics of aging, as well as an introduction to careers in aging. This course includes the basics of reading and using gerontological research.

GERO

502

Social Gerontology

The process of aging covers multiple academic and psychosocial disciplines. This course integrates social policy and professional practice into a broad knowledge base of science and research. Principles of gerontology research are reviewed.

GERO

503

Mental Health & Aging

This course will provide students with a comprehensive study of mental health issues associated with aging. The course will take a specific look at the impacts of phase of life changes in correlation to mental health.
Capstone Course
MHS

599

Practicum in Human Services

Conduct programmatic research and implement a services project in your area of professional interest. The practicum consists of 125 total hours, which includes research and work in the field.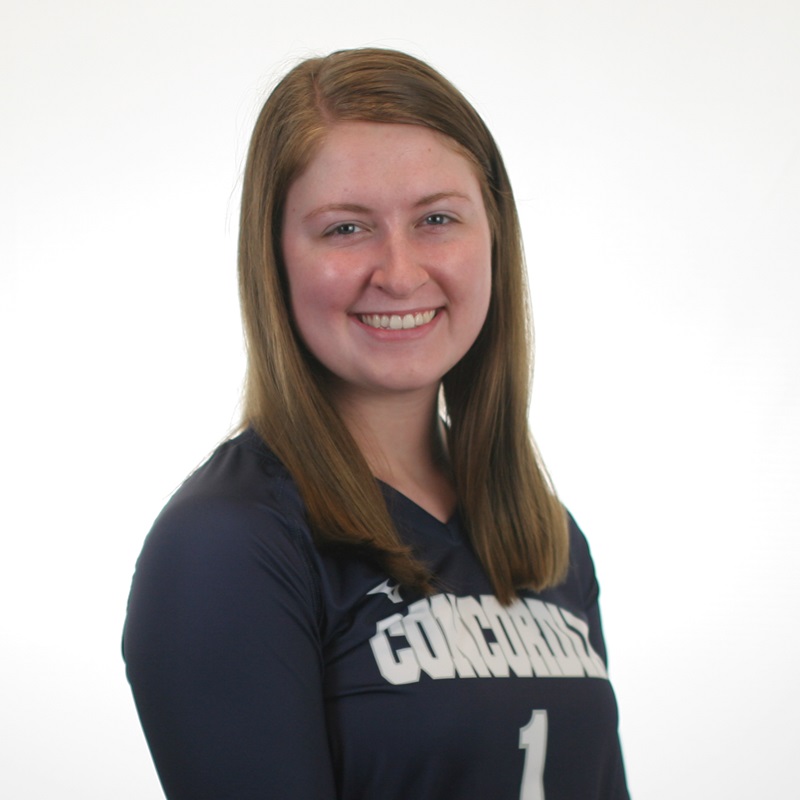 Hassle-Free Highlight
Concierge Registration
Our team of enrollment specialists will navigate the course enrollment process for you from day one, thereby eliminating all the stress and hassles of ensuring you're registered for the correct course. You receive the guarantee that you're progressing through your classes in the perfect order and on-track to finish your master's degree.
Discover more hassle-free highlights