The world of college sports is exhilarating, unpredictable, and serious business. Imagine being at the center of the excitement, leading the charge at an institution of higher education in a way that is akin to running a high stakes corporation. That's what this program will prepare you to do.
Concordia University, Nebraska's fully online M.S. in Athletics Administration: College Athletics Administration concentration is designed as a leadership program that provides candidates with the tools needed to maintain NCAA or NAIA program compliance, financial aid eligibility, and academic standards, while keeping student-athlete development as a primary goal.
The 30-credit master's curriculum is based around National Interscholastic Athletic Administrators Association (NIAAA) standards. This means you'll complete the coursework required to become a Certified Athletic Administrator (CAA) as you earn your advanced degree online.
The College Athletics Administration concentration consists of four eight-week online courses (totaling 12 credits), taken after the first five courses of the M.S. in Athletics Administration core coursework. The practicum, MSAA 599, is taken at the end of your master's program.
Take the next step to a career in college athletics that balances administration and the physical, mental, and spiritual development of college athletes through Concordia University, Nebraska's focus on faith-based transformational leadership.
Athletics Administration - College Level
Program Goals
Get On Your Way
The next start date for Athletics Administration - College Level is Monday, Oct 22.
Athletics Administration - College Level
Courses
Total Credits

30

Total Courses

10

Course Length

8 weeks
A master's degree in Athletics Administration - College Level from Concordia University, Nebraska gives you the comprehensive skills and training that will lead you to a wide range of rewarding careers.
MSAA Core
MSAA

500

Leadership and Management in Athletics

This course is designed to provide the student with insight into various leadership styles and techniques that can be utilized within an Athletic Department to assure the success of the department in producing competitive programs that foster growth of its student-athletes in all areas. Particular focus will be placed on the development of a mission statement, vision statement and organizational goals for the department that align with the academic institution, and assisting coaches in the same process and assuring its implementation.

MSAA

510

Athletics Sociology

This course will explore the current perspectives of athletes, coaches, parents and institutions on the role of Interscholastic and College Athletics in the United States. Emphasis will be placed on how to unify the aforementioned internal parties who directly or indirectly contribute to the success of an athletic program and how to collaborate on external societal forces that can impact that success.

MSAA

520

Ethical and Legal Aspects of Athletics Administration

This course equips students to analyze their own ethical philosophies and those of others in diverse Interscholastic and College Athletics environments and to incorporate those philosophies in solving ethical issues in their Athletic Departments. Included in the course is a study of different ethical models being applied in the modern athletics environment and the challenges faced by Christians in this morally diverse environment. This course also introduces students to important legal challenges they will face in leadership roles in Athletic Departments and how they should analyze relevant variables in those areas to make wise decisions. Areas such as Hazing, Negligence, Title IX, Sexual Harassment, Americans with Disabilities Act, and other employment laws will be discussed.

MSAA

530

Management of Facilities and Operations in Athletics

Students will be exposed to the steps taken to ensure a high-quality experience is provided for all athletes in practices and competitions. Particular focus areas will be the design, construction and maintenance of athletic fields and courts; athletic equipment maintenance; and efficient operations of competition events.

MSAA

540

Marketing in Athletics

This course will focus on the development of decision-making skills for both effective and efficient marketing in Interscholastic and College Athletics. Emphasis will be placed on the importance of marketing in strategic planning and the critical process components in the development of effective marketing strategies to procure ticket sales, concession sales, corporate sponsorships and donations. Topics will include market segmentation, use of marketing research in decision-making, use of media and promotion, budgeting, and marketing program evaluation.
MSAA Practicum
MSAA

599

Athletics Practicum

This course will be completed in the student's final term of the program. The student will be responsible for identifying an institution that will allow the student to work directly with the Athletic Department and apply the skills learned throughout the Master of Science in Athletics Administration program. The student must accumulate 80 documented hours within the chosen Athletic Department and submit a research paper of no less than 20 pages to the instructor assigned for the course for which the student conducts an internal assessment of the Athletic Department, an external assessment of the department, and develops recommendations for the Athletic Department based on observations and evidence-based research. Upon procurement of the practicum site, the student and the instructor will develop particular goals for the paper and for the experience.
College Level Concentration
MSAA

560

College Student-Athlete Development

This course will provide students with insight into the importance of using an athletic program as a vehicle to foster the physical, mental and spiritual development of college athletes. Particular focus will be placed on assuring this development is integrated into the mission, vision and goals of each program within the Athletic Department. Additional focus will be a case study approach used to foster development of these three areas within college athletes and to overcome the external factors that can impede this development, including alcohol and drug use, depression and anxiety, and lack of support from family and friends.

MSAA

562

College Athletics Fundraising

This course will focus on the increasing need for college Athletic Departments to engage in fundraising to subsidize the funding received from the academic institution in order to sustain operations and have the ability to grow. Particular focus will be placed on alternative revenue sources that can be procured including donations, merchandise sales, concession and ticket sales, and corporate sponsorships. Additional focus will be placed on the operational steps for a successful fundraising campaign and the integration of the personal sales process into that campaign.

MSAA

564

College Athletics Finance

This course will provide students with the foundation to manage a budget for a college Athletic Department that allows the department and each of its programs to continue to grow and meet their respective vision and goals. Particular emphasis will be placed on income statement and balance sheet production and their use for decision-making by the department, forecasting revenue and expenses based on organizational need and student participation, and navigating through the Financial Aid process necessary to achieve a balance with Academic and Athletic-based scholarship limits.

MSAA

566

NCAA and NAIA Regulation Compliance

This course will provide students with a foundation of the organizational structure and operations of the National Collegiate Athletic Association (NCAA) and National Association of Intercollegiate Athletics (NAIA). Particular emphasis will be placed on the procedure for enacting regulations amongst the two governing bodies and investigating violations of those rules by member institutions. Students will learn how to navigate through the Rules Manuals for each governing body by applying the rules to issues that arise within a college Athletic Department in a wide variety of areas including recruiting, financial benefits to student-athletes and academic eligibility.
Athletics Administration
Double Concentration
This option allows you to complete both concentrations on an accelerated or traditional schedule. Both schedules include the full range of coursework, giving candidates a comprehensive understanding of high school and college athletics administration.
Accelerated
Students take both concentration tracks concurrently (two courses at a time, totaling 6 credits per eight-week online session) in order to complete the degree in the standard 20 months.
Decelerated
Students take both concentration tracks consecutively (one course at a time, totaling 3 credits per eight-week online session). This decelerated option extends degree-completion time to 28 months.
All concentration courses must be completed before taking the final Athletics Practicum (MSAA 599). Students interested in pursuing a double concentration should speak with an Enrollment Specialist to determine the best progression for their needs.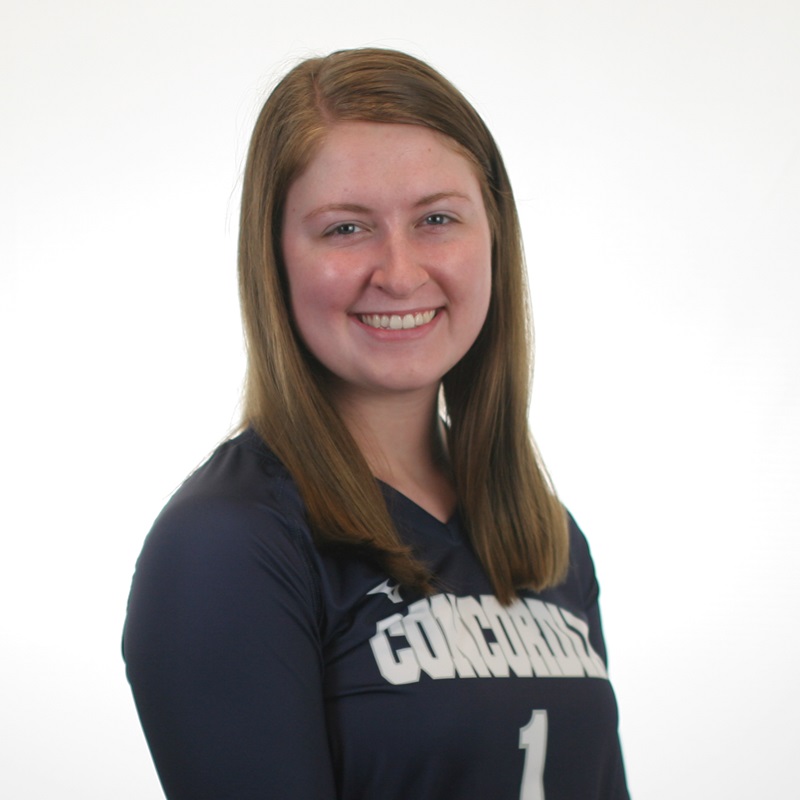 Hassle-Free Highlight
Earn Your Degree Quickly
Our eight-week classes allow you to quickly progress through your degree. Advance your career sooner with our accelerated and flexible scheduling options where you can earn your degree in as little as one year.
Discover more hassle-free highlights
Athletics Administration - College Level
Delivery Options
Online
Control your schedule and pace with flexible class options
Self-paced—study when it is convenient for you
Your classroom is available from the comforts of your home
Learn from instructors with diverse backgrounds from around the world
Apply Now