Featured Authors, Illustrators & Conference Leaders
The Plum Creek Children's Literacy Festival is proud to host authors, illustrators and literacy experts from around the nation.
Laurie Halse Anderson
Laurie Halse Anderson is the New York Times-bestselling author who writes for kids of all ages. Known for tackling tough subjects with humor and sensitivity, her work has earned numerous international, national, and state awards. Anderson has been twice nominated for the Astrid Lindgren Memorial Award. Two of her books, Speak and Chains, were National Book Award finalists, and Chains was also short-listed for the Carnegie medal.
Note: Laurie will be speaking at area high schools on Friday, October 5th and also at the adult conference
Brian Biggs
Brian Biggs was born in Little Rock in 1968 and has been writing stories and drawing pictures for his entire life. He has illustrated more than 60 books since 2002, including books written by Mac Barnett, Jon Scieszka, Cynthia Rylant, and Katherine Applegate. In addition to all this drawing, he wrote the Everything Goes series published by Balzer+Bray/HarperCollins and a series called Tinyville Town published by Abrams/Appleseed Books. Since leaving Little Rock at age eleven, Brian has spent years in Houston, New York City, Paris, and San Francisco. Brian moved to Philadelphia in 1999 where he now lives with his family in a lovely old house, and where he works alone in a less-lovely old garage.
Harry Bliss
Harry Bliss is an internationally syndicated cartoonist and cover artist for The New Yorker magazine. His self-titled single panel gag cartoon, 'BLISS' appears in major newspapers across the United States, Canada and Japan. Bliss's first children's book, A Fine, Fine School by Newbery-award-winning author, Sharon Creech, was a New York Times bestseller. Bliss went on to illustrate Which Would You Rather Be? by William Steig, Countdown To Kindergarten and Mrs. Watson Wants Your Teeth both by Alison McGhee. Bliss has also created the pictures for Diary of a Worm, Diary of a Spider, and Diary of a Fly by Doreen Cronin, all New York Times bestsellers. Other bestsellers include Don't Forget To Come Back by Robie H. Harris, A Very Brave Witch by Alison McGhee and Louise: The Adventure of a Chicken by Kate DiCamillo. Harry Bliss lives in Vermont.
harrybliss.com
Suzanne Bloom
Sometime during art school (Cooper Union), Suzanne discovered picture books. She began collecting. Suzanne had a vague notion that making picture books was what she wanted to do, having first expressed this in a 6th grade autobiography.
A modest career as a freelancer, architectural renderer and wooden-toy maker gave Suzanne the undeserved confidence to write, illustrate and pitch her first book. And then to rewrite, and re-rewrite what turned into "We Keep a Pig in the Parlor". Twenty books and some lovely awards later, her favorite honor was bestowed by a third grader in Texas who said, Ma'am, you were born to draw."
Bruce Degen
Bruce Degen has written and illustrated numerous award-winning books for children. He has illustrated the highly acclaimed The Magic School Bus series by Joanna Cole, Ms. Frizzle's Adventures series, also by Joanna Cole, the Jesse Bear books by Nancy White Carlstrom, and several books with Jane Yolen including the Commander Toad series. And January 2008 Jazzmatazz, written by Stephanie Calmenson.
Kelly Dipucchio
Kelly DiPucchio is the New York Times bestselling author of over twenty books for kids. Some of her award-winning titles include, Grace for President, Gaston, and Dragon Was Terrible. Kelly has been a featured speaker at numerous conferences such as ALA, IRA, and NCTE. She lives with her family in southeastern Michigan. You can find her on the web at
kellydipucchio.com
Chris Grabenstein
Chris Grabenstein is the author of the New York Times bestselling The Island of Dr. Libris, Mr. Lemoncello's Library Olympics, and Escape from Mr. Lemoncello's Library, which was nominated for over 30 state awards lists!
Follow him on Twitter @CGrabenstein, and visit him online at chrisgrabenstein.com
Ryan Higgins
Ryan Higgins is an author and illustrator who likes the outdoors and cheese sandwiches. He is NOT a grumpy old black bear, but he DOES like making books about one-starting with the best-selling Mother Bruce, which received the E. B. White Read-Aloud Award and the Ezra Jack Keats New Illustrator Honor. He lives in Maine with his wife and kids …and too many pets.
ryanthiggins.com
Scott Magoon
Scott Magoon has written and illustrated several acclaimed picture books, including Breathe, The Boy Who Cried Bigfoot, Spoon by Amy Krouse Rosenthal, The Nuts series by Eric Litwin, Resuce & Jessica by Jessica Kensky & Patrick Downes and Misunderstood Shark by Ame Dyckman. He lives, writes and draws in Massachusetts. Please visit him online at
www.scottmagoon.com
Megan McDonald
Megan McDonald is the creator of the New York Times best-selling and award-winning Judy Moody and Stink series. She is also the author of three Sisters Club stories, two books about Ant and Honey Bee, and many other books for children. She and her husband live in Sebastopol, California.
Zachariah OHora
Zachariah OHora is the author-illustrator of the acclaimed No Fits Nilson!, My Cousin Momo and The Not So Quiet Library, and is the illustrator of the New York Times bestseller Wolfie the Bunny. He lives and works in Narberth, Pennsylvania with his wife and sons.
Learn more at zohora.com, or follow him on Twitter @ZachariaOHora and @fuzzytown on Instagram.
James Ransome and Lesa Cline-Ransome
James Ransome and Lesa Cline-Ransome collaborated on their first book together with the biography Satchel Paige, an ALA Notable Book and a Bank Street College "Best Children's Book of the Year. They later created Quilt Alphabet, a collection of alphabet poems, Quilt Counting, Major Taylor: Champion Cyclist, Young Pele, Words Set Me Free, Light in the Darkness, Benny Goodman and Teddy Wilson: Taking the Stage as the first Black and White Jazz Band in History, Freedom's School, My Story, My Dance, Just a Lucky So and So: The Story of Louis Armstrong and Germs: Fact and Fiction, Friends and Foes. This fall their verse biography of Harriet Tubman, Before She Was Harriet, was released. James and Lesa's books have received numerous honors and awards including the Boston Globe-Horn Book Award Honor Book for Picture Book, the Coretta Scott King award, Coretta Scott King Honor Award, two NAACP Awards , Kirkus Best Books, two Top 10 Sports Books for Youth, the Simon Wiesenthal Museum of Tolerance Award, and an Orbis Pictus Recommended Book. They live in Rhinebeck, NY with their family and St. Bernard. Visit them at www.lesaclineransome.com.com and www.jamesransome.com
Adam Rex
Adam Rex wrote and/or illustrated all the books you like including the New York Times bestselling Frankenstein Makes a Sandwich, the New York Times bestselling School's First Day of School, and also a number of titles about which the New York Times has been strangely coy. His first novel, The True Meaning of Smekday, was adapted into the DreamWorks feature film Home.
Jon Scieszka
Jon Scieszka, born and raised as the 2nd son of mom nurse and a dad elementary school principal in Flint Michigan way back in the 1900s, has been writing for kids for the past 30 years. He is the author of The True Story of the 3 Little Pigs, The Stinky Cheese Man, Math Curse, the Time Warp Trio series, Knucklehead, Battle Bunny, a whole bunch of other stuff, and most recently The Frank Einstein series. He is also the founder of GUYS READ, a web-based literacy initiative for boys. And the editor of 7 collections of short stories for guys titled The Guys Read Library of Great Reading for Guys. In 2008 he was named the nation's first National Ambassador for Young Peoples Literature. And he has the medal to prove it.
Note: Jon will be speaking at the adult conference only and will deliver the luncheon keynote
Steve Sheinkin
Steve Sheinkin is the award-winning author of fast-paced, cinematic nonfiction histories for young readers. The Port Chicago 50: Disaster, Mutiny, and the Fight for Civil Rights, was a National Book Award finalist and received the 2014 Boston Globe/Horn Book Award for Nonfiction. The Notorious Benedict Arnold: A True Story of Adventure, Heroism & Treachery, won both the Boston Globe/Horn Book Award and the YALSA award for Excellence in Nonfiction for Young Adults. Bomb: The Race to Build-and Steal-the World's Most Dangerous Weapon was a Newbery Honor Book, a National Book Award Finalist, and winner of the Sibert Award and YALSA Award for Excellence in Nonfiction for Young Adults. Most Dangerous: Daniel Ellsberg and the Secret History of the Vietnam War was a National Book Award finalist, a YALSA Excellence in Nonfiction Award winner, and a Boston Globe/Horn Book Nonfiction Award winner. Sheinkin lives in Saratoga Springs, New York, with his wife and two children.
Peter H. Reynolds
Creativity champion, Peter H. Reynolds, is a NY Times best-selling author and illustrator and founder of FableVision, an award-winning educational multi-media company co-located at the Boston Children's Museum.
Published in over 25 languages, Peter's books The Dot, Ish, Rose's Garden, I'm Here, So Few of Me, The North Star and Sky Color inspire children and "grown up children" with his messages about authentic learning, creativity, bravery, empathy, and courageous self-expression.
Peter also illustrated NY Times best selling book, Someday, by Alison McGhee; Guyku by Bob Raczk; Plant a Kiss by Amy Krouse Rosenthal; The Museum, You and Me, I am Yoga and I am Peace and The Water Princess with Susan Verde, and the Judy Moody series by Megan McDonald.
Peter's book, Happy Dreamer, was released by Scholastic Books last year. "Peter brings us a universally poignant celebration of the colorful spectrum of what it means to dream and the many ways to find happy! In Peter's signature voice and style, this empowering picture book reminds children of how much their dreams matter, and while life will have ups and downs."
The Word Collector, a New York Times Best Sellers is Peter's latest book. "In this extraordinary new tale from Peter, Jerome discovers the magic of the words all around him - short and sweet words, two-syllable treats, and multisyllable words that sound like little songs. Words that connect, transform, and empower. Word Collector celebrates of finding your own words - and the impact you can have when you share them with the world."
Going Places is his first collaboration with his identical twin brother, Paul. It is a celebration of creative spirit, collaboration, and thinking - both figuratively and literally outside the box.
Sydney and Simon: Full Steam Ahead, features Sydney and Simon, twin mice on a mission to save wilting flowers in their window box. The young readers chapter book underscores how characters use STEAM (Science, Technology, Engineering, Arts and Math) to learn about the water cycle on earth, in their home, and ultimately, to rescue their flowers. There are two more books in the series written and illustrated by the Reynolds brothers, Go Green and To The Moon.
Peter lives in Dedham, MA, where he founded The Blue Bunny, a family-owned and operated children's book, toy, creativity store and coffee shop.
Much of Peter's spare time is spent giving back to the community ~ revitalizing the businesses and landscape in his beloved Dedham Square, supporting schools, caring for homeless children, promoting literacy and learning, and inspiring all of us to use our gifts to make the journey a meaningful one.
To that end, Peter and his twin brother Paul, launched the Reynolds Center for Teaching, Learning, and Creativity (TLC). The center is a not-for-profit organization that encourages creativity and innovation in teaching and learning. It is dedicated to ensuring that all learners develop the vision, confidence, knowledge and skills needed to move their own lives forward, and to use their talents, strengths and energy to move their communities and the world to a better place.
Note: Peter will be speaking at the Adult Conference only.
Janet Allen - Literacy Expert
Janet Allen is an international literacy consultant and author of numerous professional books. Her most-recent publications are Tools for Teaching Academic Vocabulary (Stenhouse) and Riveting Read Alouds for Middle School (co-authored with Patrick Daley). Some of her previous books include : Inside Words; Tools for Teaching Content Literacy; More Tools for Teaching Content Literacy; On the Same Page; Yellow Brick Roads; Words, Words, Words (Stenhouse Publishers); and, It's Never Too Late: Leading Adolescents to Lifelong Literacy (Heinemann). She co-authored two professional books: Reading History: A Practical Guide to Improving Literacy and Scholastic Read-Aloud Anthology. Janet also served as a senior program consultant for Holt McDougal Literature 6-12. In addition, she has authored a comprehensive audio-assisted literacy program: Plugged-in to Reading Fiction and Plugged-in to Reading Nonfiction for grades 3-12 (School Specialty). Her upcoming book is titled Tools for Teaching Information Literacy.
Janet taught high school reading and English in northern Maine from 1972 until 1992 when she relocated to Florida to teach English and reading education courses at the University of Central Florida. Janet left her position at UCF to spend her time researching, writing, speaking, and conducting seminars and content literacy institutes across the country. Dr. Allen has received several teaching awards including the Milken Foundation's National Educator Award.
Ellin Keene - Literacy Expert
Ellin Oliver Keene has been a classroom teacher, staff developer, non-profit director and adjunct professor of reading and writing. For sixteen years she directed staff development initiatives at the Denver-based Public Education & Business Coalition. She served as Deputy Director and Director of Literacy and Staff Development for the Cornerstone Project at the University of Pennsylvania for 4 years. Ellin currently serves as senior advisor at Heinemann and works with schools and districts throughout the country and abroad. Her emphasis is long-term, school-based professional development and strategic planning for literacy learning.
Ellin is co-editor and co-author of The Teacher You Want to Be: Essays about Children, Learning, and Teaching (Heinemann, 2015); co-editor of the Not This, but That series (Heinemann, 2013 - 2015); author of Talk About Understanding: Rethinking Classroom Talk to Enhance Understanding (Heinemann, 2012), To Understand: New Horizons in Reading Comprehension (Heinemann, 2008), co-author of Comprehension Going Forward (Heinemann, 2011), Mosaic of Thought: The Power of Comprehension Strategy Instruction, 2nd edition (Heinemann, 2007, 1st edition, 1997) and author of Assessing Comprehension Thinking Strategies (Shell Educational Books, 2006) as well as numerous chapters for professional books and journals on the teaching of reading as well as education policy journals.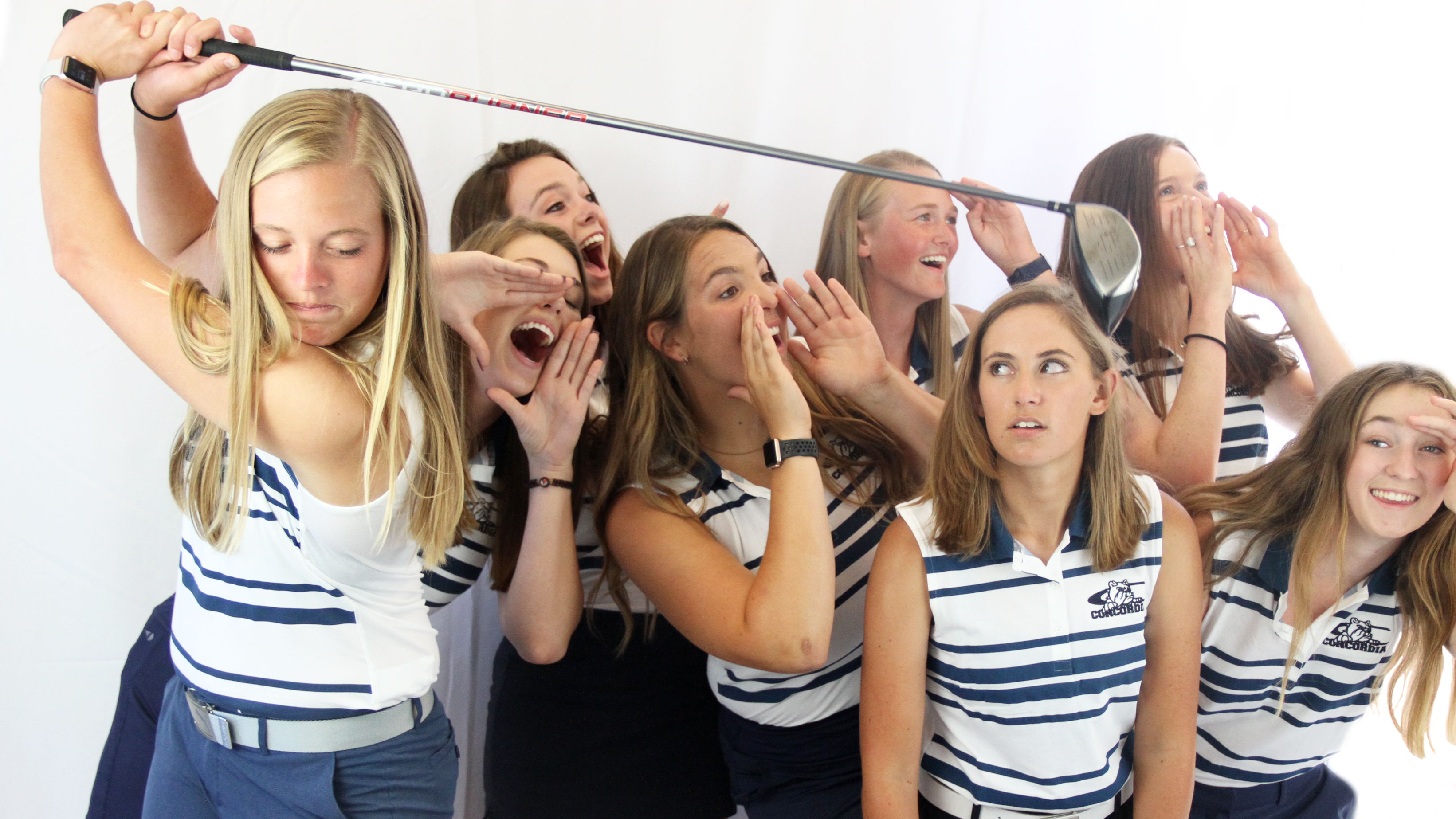 Donalyn Miller - Literacy Expert
Donalyn Miller has taught fourth, fifth and six grade language arts and social studies in the Fort Worth, Texas area and was a finalist for 2010 Texas Elementary Teacher of the Year. In her popular book, "The Book Whisperer," Donalyn reflects on her journey to become a reading teacher and describes how she inspires and motivates her middle school students to read 40 or more books a year. In her latest book, "Reading in the Wild," Donalyn collects responses from 900 adult readers and uses this information to teach lifelong reading habits to her students. Donalyn is the founder of the annual #bookaday event and co-hosts the monthly Twitter chat, #titletalk. Her articles about teaching and reading have appeared in publications such as "Education Week Teacher," "The Reading Teacher," "Educational Leadership" and The Washington Post.
www.BookWhisperer.com
Saturday Sectional Leaders
Jennifer Fruend
STEM Literacy and Literacy with STEM
Angela Glover
Writer/Illustrator Collaborations
Susan Mayberger
Family Literacy Programming
M. Susan McWilliams
Joyful Story-Retelling with Young Children
Ann Quinlan
Instructional Writing Strategies
Kelli Westmoreland
Engaging Readers
Children's Day
Friday, October 5
Bring your K-8 classroom to Concordia's Campus to learn from the world-renowned authors and illustrators and experience interactive exhibits!
Register